TOPCAR unveiled their Mercedes-AMG GLE 63 INFERNO last month which is fitted with their INFERNO tuning kit. While it's usually the GLE 63 Coupe being a popular subject for customization, this time it's the regular GLE 63 AMG that receives a makeover.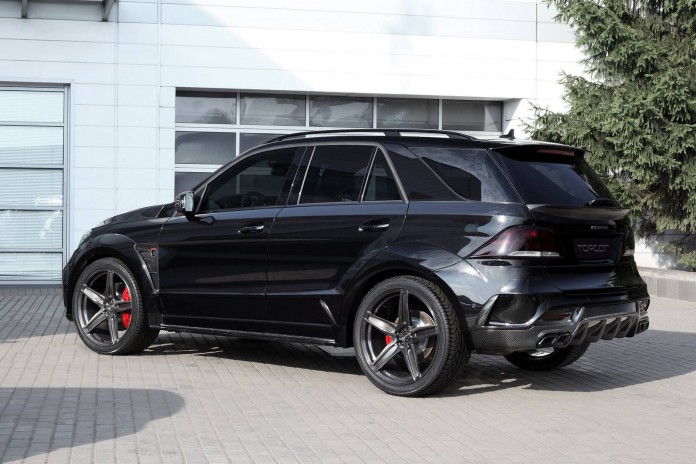 The modular INFERNO kit fits on several other AMG's and has been tweaked to fit the GLE's design perfectly. The all-black and aggressive look is courtesy of the new angry looking front bumper, carbon fiber hood with muscular details, extended fenders, side air intakes and a large diffusor at the rear end of the SUV.
While not directly visible, most of the individual components of the bodykit are made out of carbon fiber and Kevlar through vacuum forming. To reassure functionality of the car's many radars and sensors TopCar made use of radio-transparent material for both front and rear bumpers, a similar technology that is used in the aviation industry.
Going nicely with the bodykit, TopCar will gladly install a set of ultra-light forged ADV.1. wheels as seen on the photos. On the inside a range of possibilities are available in terms of customization which include the use of rare materials such as crocodile leather and 24k gold. If you happen to own a Mercedes-Benz GLE Coupe but not one of the AMG models, TopCar has you covered as the bodykit fits on any GLE Coupe.
Black Mercedes-AMG GLE 63 Coupe Inferno