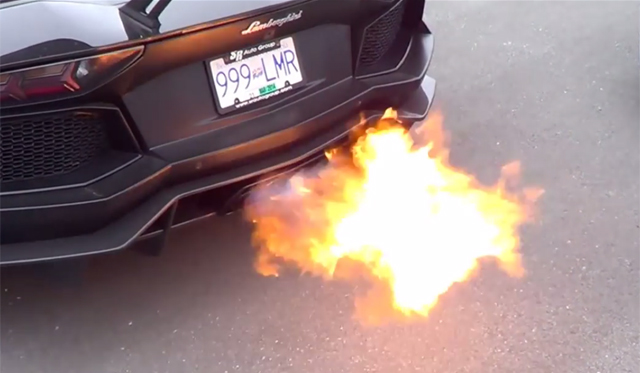 Vancouver has proven itself yet again to be an absolute hotspot when it comes to tuned Lamborghini Aventadors. Thanks in part to the SR Auto Group being based in Vancouver, a huge selection of modified Aventadors can be frequently seen on Vancouvers streets.
[youtube]https://www.youtube.com/watch?v=MwoAvEq-HgY[/youtube]
The following matte black example is one of the most impressive. It features a complete PUR aerodynamics kit including the massive rear wing, carbon fiber front splitter, side skirts and more aggressive rear diffuser. It has also been fitted with a ferocious Fi exhaust system and under heavy revs and when spitting flames, it looks and sounds absolutely incredible!