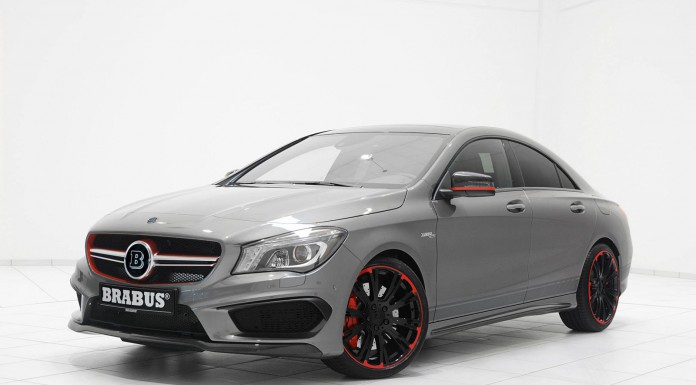 With the second most power-dense engine on the market behind the McLaren P1, the 355 hp Mercedes-Benz CLA 45 AMG is certainly no slouch. However, that hasn't stopped German tuning specialists Brabus from tweaking and fettling with the CLA 45 AMG to make it even more absurd!
Starting with the engine, Brabus have created their PowerXtra B45 software upgrade for the potent little 2.0-liter four-cylinder turbocharged engine. As mentioned, in base form, this engine produces 355 hp and 450 Nm of torque. However, the Mercedes-Benz CLA 45 AMG by Brabus now delivers an extreme 394 hp and 500 Nm of torque! As a result of this, the car can now hit 100 km/h 0.2 seconds faster than the standard car, 4.2 seconds to be exact.
Of course, no Brabus could be complete without some visual modifications. On the exterior, the Mercedes-Benz CLA 45 AMG by Brabus features red accents around the front grille along with a carbon fiber front splitter and carbon fiber air intake surrounds. Most noticeably, it features unique black wheels with red outer rims.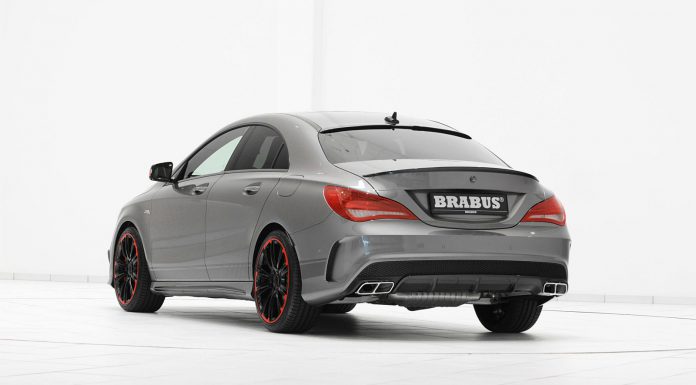 This red and black theme is carried onto the wing mirrors while at the rear a subtle carbon fiber bootlid spoiler has been added. In the cabin you will find black leather and Alcantara with contrasting red stitching and piping.