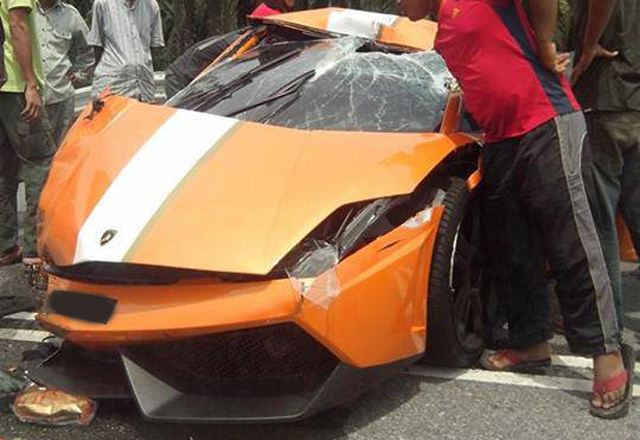 An extremely rare Lamborghini Gallardo LP550-2 MLE has been destroyed near Gua Musang in Malaysia.
The Gallardo LP550-2 Malaysia Limited Edition as the name suggests was created specifically for the South East Asian country. Just 20 units were commissioned for production with customers having the choice of three colours; Bianco Monocerus, Verde Ithaca or like this example, Arancio Borealis.
The exact cause of this crash is unknown. However, it can be confirmed that the rare Gallardo LP550-2 MLE made contact with a taxi which was rocketed off the road and down a small hill. As for the damage suffered to the Gallardo, well it is quite extreme. The driver's side has been completing caved in with the front left wheel also ripped off the car. As a result, much of the front end and the driver's side of the car have been destroyed.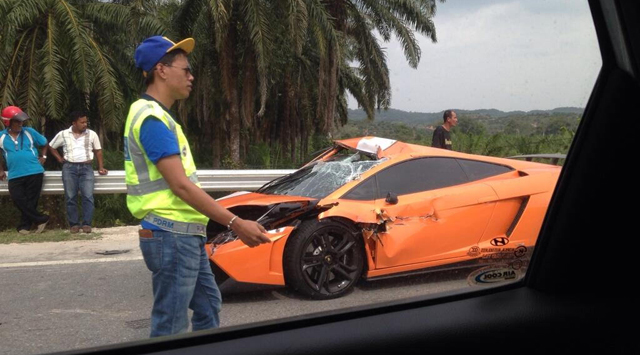 It is currently unclear if any and if so, how many people were injured.
[Via Exoticarphy]