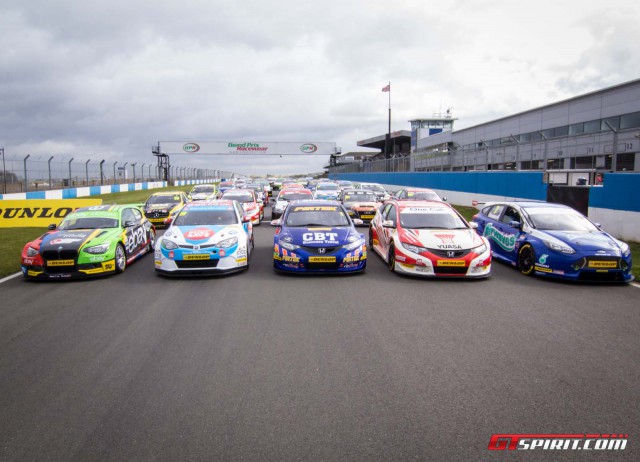 The much anticipated BTCC 2014 Media day took place on 18 March 2014 with the announcement of an action packed 31 car grid. The series will see current BTCC Champion Andrew Jordan fight to keep his title. This year there are seven former champions competing which will no doubt make it exciting for fans of the series.
The media day for some is the first chance for the teams and drivers to unveil their new liveries. Throughout the last few weeks teams have previewed teasers of their cars but not the full livery until now.
The full day event gives the teams a chance to test their machines ahead of the racing season. Many teams have already hit to the track to complete some winter testing. But as the first race draws near the more testing completed the better.
Our photographer Steven Roe was present at the event and captured some of the stunning vehicles both on track and in Pit lane. Two of his personal favourites were the Ciceley/Wix Racing Mercedes Benz A Class driven by Adam Morgan who finished 7th last year and the Rotek Racing Audi S3 driven by Robb Holland. Other cars racing this year include Ford Focus, VW Passat CC, Vauxhall Insignia, BMW 1 series, Audi A4, Toyota Avensis, Honda Civic Tourer, MG6 GT and Chevrolet Cruze. With such a vast range of makes and models racing there is something for everyone.
The testing season which took place in the afternoon was affected by rain and many teams only used a limited time of the available session. As with every BTCC Media day the drivers assembled for the Class of 2014 picture opportunity after the press conference took place.