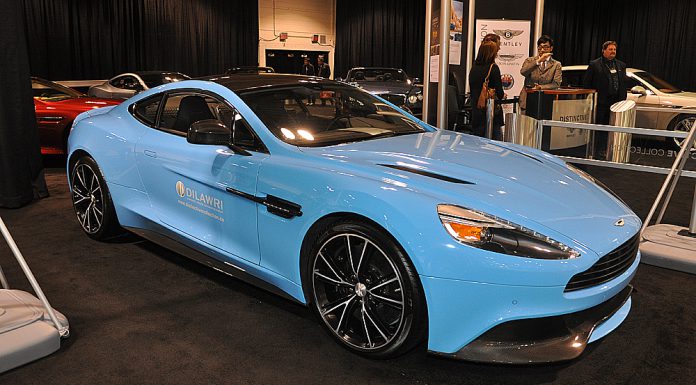 The Calgary International Auto and Truck Show is one of Canada's largest exhibitions of new consumer cars hitting the auto market. The annual show brings spectators a huge array of both daily drivers and drool-worthy supercars and luxury rides that give us petrol-heads something to dream about for weeks.
Our first stop at the 2014 Calgary International Auto and Truck Show was to the Aston Martin and Bentley section. The cars were brought in from The Distinctive Collection, Western Canada's Bentley and Aston Martin dealership. We've visited their showroom before, and they brought their best vehicles to the show this year.
Of course, their most prominent showing was the famed 2014 Aston Martin Vanquish that was featured on an episode of Top Gear and on Jay Leno's Garage.
The Vanquish features a 6-speed automatic transmission and 6.0L 565 hp V12 engine. With a Flugplatz Blue paint job, it's a car that's sure to get noticed on the streets.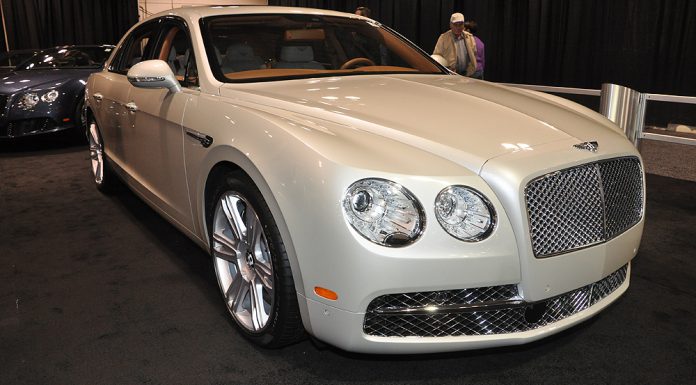 Also on display was a stunning cobalt blue six-speed Aston Martin V8 Vantage and a brilliant volcano red Aston Martin DB9 Touchtronic. On the Bentley side, Distinctive Collection displayed a meteor gray GT Speed convertible, white sand Flying Spur W12 and black sand Continental GT V8.