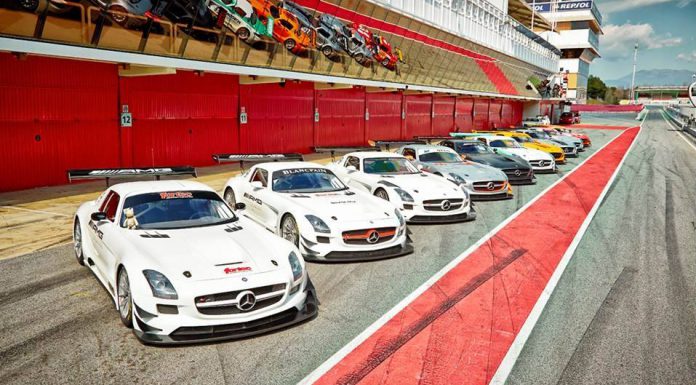 AMG Customer Sports recently took part in a track event at the circuit de Barcelona-Catalunya, showing off ten GT3 SLS AMGs.
The AMG Customer Sport Teams enjoyed sunny Barcelona, but also invited some customers of the AMG Driving Academy to experience the SLS AMG GT3 within training sessions at the Masters Level.
The story of the AMG Customer Sport program begins back in 2007. For the first time in the history of AMG, a complete car – the SLS AMG – was to be developed single-handedly from scratch. "No compromises" was the motto. As early as the initial planning phase, an idea began to emerge: this car needs to be on the racetrack as a vehicle for customer sports, backed by a program that leaves nothing to be desired.
No sooner said than done, the SLS AMG GT3 took its first test laps in 2010 and the AMG Customer Sport program began to take shape. The roles are clearly defined: the racing gullwing generated enthusiasm and the program itself was impressive.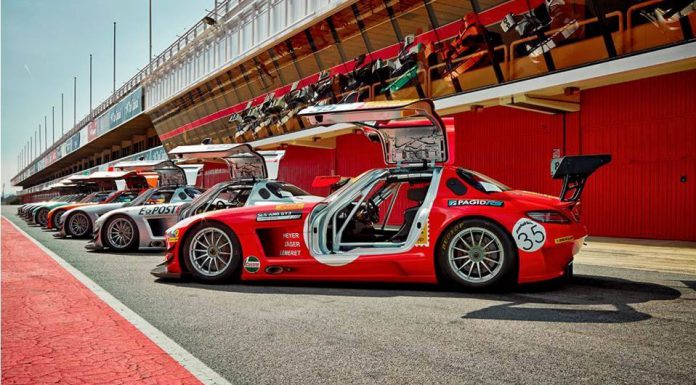 In spring 2011, everything was ready: the first teams lined up to start the motorsport season in SLS AMG GT3s. The intensive development work in the run-up to the season meant that success was not long in coming. The SLS AMG GT3 finished the 2011 season as the most successful newcomer ever.
The AMG customer teams have already celebrated over 60 victories at various racing series and events. They have also enjoyed championship success such as at the FIA GT1 World Championship in 2012 and the FIA GT3 European Championship in 2013.