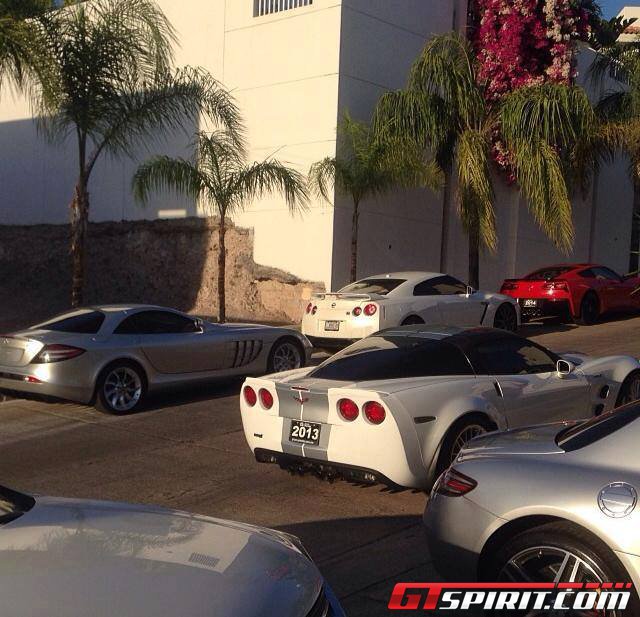 Sadly, many news reports about México feature drug wars, a political and social issue that has turned some specific areas of the country into danger zones. But drug trafficking has an economic impact, too, and the one who gets to pull the strings at the top is for sure someone who can afford having a great supercar taste and therefore a great garage.
Head of the Sinaloa Cartel, Joaquín Guzmán Loera started life in a very poor farming village, with a family that had no entrepreneurial experience. He quickly escalated to the very top of his business by effectively managing his personal and business relations, as well as choosing quite a profitable way of living. Commonly known as El Chapo Guzmán, Joaquín dedicated his life to much more than drug trafficking, and one of his passions was owning marvelous and rare cars.
The news of his cars being seized didn't surprise us because of the amount of exotic vehicles, which are easily topped by some dictator's collections. They were kept undercover in México so it is only now that we get a glympse. Many of his vehicles are heavily armored (and are surely driven by heavily armed teams, too) and he even had his own clone of a Municipal Police Patrol which helped him to commit illegal acts.
Images quickly showed up after the government caught Joaquín Guzmán in one of his 7 underground tunnel connected houses, the huge amount of weapons, money and luxury assets quickly became news. Keep in mind the cars shown here are only his, but there are some other sources that assure his family owns several Lamborghini vehicles, various Mercedes cars and off roading toys, too. We apologize for the quality, many of these photos are quick snaps taken when the cars were being seized.
The following list is an example of some of the most interesting cars found, while the total number goes up to 43 including utility vehicles and non armored pickup trucks. He is notorious for his passion for AMG and Chrysler products.
Armored Chevrolet Captiva
Armored Chevrolet Cheyenne
Armored Dodge Ram HEMI (2)
Armored Dodge Ram
Armored Dodge Ram HEMI 4×4
Cloned patrol Dodge Charger
Ducati Hypermotard 1100
Armored Ford Lobo (2)
Armored Jeep Grand Cherokee (4)
Armored Jeep Liberty
Armored Jeep Wrangler (2)
Armored Jeep Commander
Armored Nissan Frontier
Armored Volkswagen Jetta
Mercedes Benz SLS AMG
Mercedes Benz C63 AMG Black Series
Mercedes Benz G63 AMG
Mercedes Benz CLA45 AMG
McLaren Mercedes SLR RENNtech
Nissan GT-R
Chevrolet Corvette ZR1
Chevrolet Corvette Stingray
As you may guess, there are some millions invested on these cars, which will be heading auction after legal procedures end. Tell us what your thoughts are below in the comments section or tweet us about it.
[Via Red Política, and Perfil]