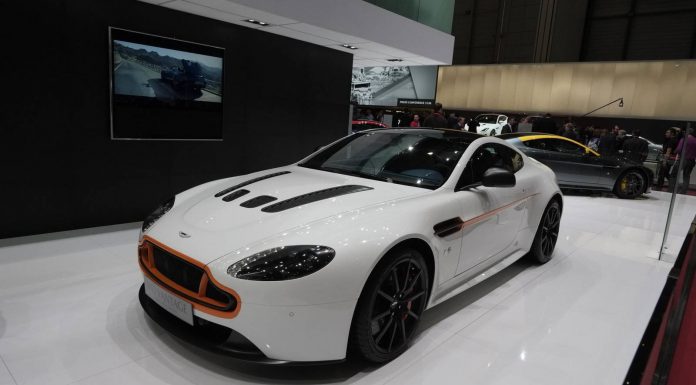 Q by Aston Martin is the new tailored approach to luxury car making from Aston Martin and it has made debut here at the Geneva Motor Show 2014. Two cars, the Aston Martin V12 Vantage S and the Aston Martin Vanquish Volante are on display wearing different personalization program features from Q by Aston Martin.
There is a Q Lounge concept which will be also introduced in selected Aston Martin dealerships across the world. The Q Lounge comprises unique paints, leathers and veneers, along with wall-mounted images of Q by Aston Martin cars, films and display cases. This will aid the customers in making selection unique features for their cars while making orders. An example of a project by Q by Aston Martin is the Aston Martin CC100 Speedster Concept.
General Manager of VIP and Q by Aston Martin Sales, Dr Matthew Bennett said:
The service is a natural extension of what many of our customers have expected of us for many years.
The process of creating and specifying a new Aston Martin can take some time – time that our customers rightly expect to savour. What Q by Aston Martin adds to that already exciting process is the freedom to think beyond specification sheets and options lists – to challenge the designers and engineers here at Gaydon to use their talents to produce something truly remarkable, and unique.
Here, the Aston Martin Vanquish Volante shows exposed carbon fibre tonneau cover which is finished in a deep gloss. The interior is treated to a luxurious White Essence leather featuring a classic Cream Truffle stitching. It also sports the rich Aurora Blue leather detailing while the walnut veneer center stack is finished satin.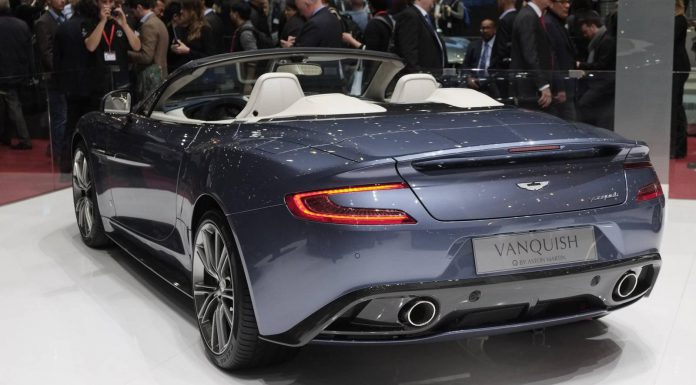 The Aston Martin V12 Vantage S features a Stratus white base color with orange detailing and a jet black roof. The carbon brakes are finished in orange while the interior is treated to True Teal leather seats with poppy orange stripes.
For more news from the Geneva Motor Show 2014, take a look at our dedicated news channel. Follow us on Facebook, Twitter and Instagram for exclusive live photos and behind the scenes updates.