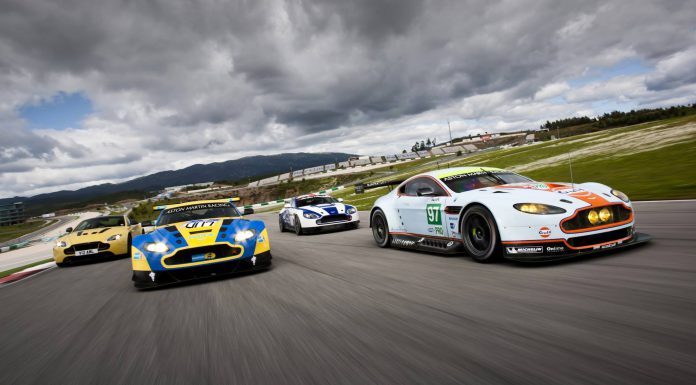 Aston Martin will be running the largest motorsports programme this year in various racing series around the world, with the FIA World Endurance Championship being the highlight. Aston Martin Racing will be making its 10th anniversary this year in the company's 101 year history. Returning to WEC after narrowly missing the championship last year, Aston Martin Racing aims at presenting an even tougher challenge with the Aston Martin V12 Vantage GT3 and Aston Martin V8 Vantage GTE cars.
They will be fielding four Aston Martin V8 Vantage GTE cars this year in FIAWEC and a total of seven cars in the 24 Hours of Le Mans. The V12 Vantage GT3 on the other hand will take part in races such as the Nürburgring 24 Hours and Spa 24 Hours. Aston Martin is in a five year plan to win the ADAC Nürburgring 24 with 2014 being the third year; the GT3 racer will be driven by Darren Turner, Stefan Mücke and five-times Nürburgring 24 Hours winner Pedro Lamy.
The Aston Martin V8 Vantage GTE cars include the #97 Gulf-liveried Vantage GTE of Turner and Mücke while GTE-Pro class has two cars including the #99 Bamboo Engineering Vantage GTE, of Fernando Rees (BR), WTCC driver Alex MacDowall (GB) and Craft Racing AMR's Darryl O'Young (HK).
Other than just FIAWEC, Aston Martin Racing will also take part in the Silverstone round of the Blancpain Endurance Series, where a V12 Vantage GT3 will be raced. They will also join the British GT Championship rounds in the GT4 Challenge, not to mention they will also field a GT4 Challenge in North America with the help of TRG-AMR.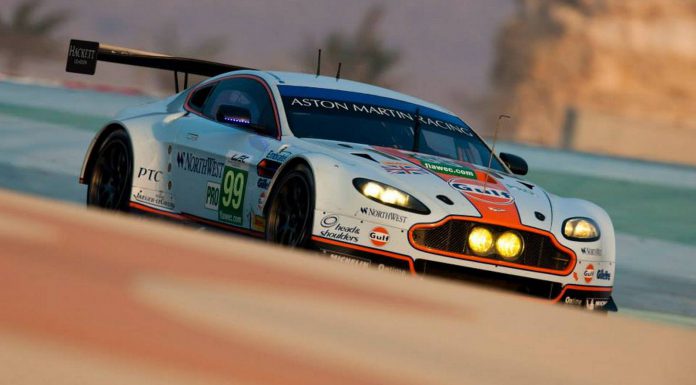 David King, Head of Motorsport at Aston Martin said:
We are ramping up our focus on our GT3 activities as this enables us to compete for outright victory in some of the world's toughest endurance races, such as N24, but the WEC campaign with the V8-powered Vantage GTE will once again be the backbone of our motorsport activity in 2014.