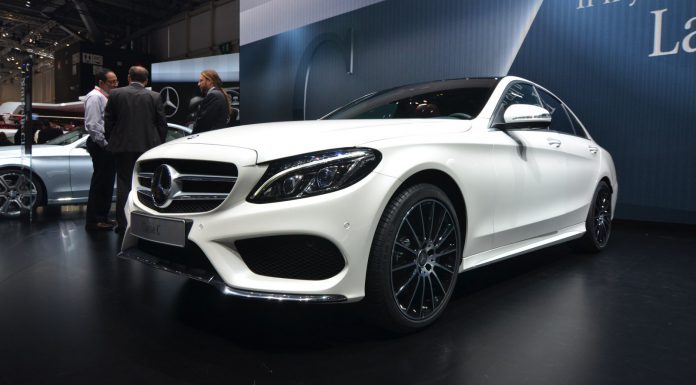 The 2015 Mercedes-Benz C-Class is now showing at the Geneva Motor Show 2014. It sheds 100 kilograms over the previous generation and offers excellent aerodynamics together with new, economical engines. The C-Class is Mercedes-Benz's biggest selling model and, therefore, is expected to sell very well indeed.
The Mercedes-Benz C-Class continues the modern trend for ever-larger cars (perhaps driven, in part, by the Chinese market). It gets an 80-millimetre increase in wheelbase (up to 2.84 metres in total) compared with the previous model. It is 95 millimetres longer (4.686 metres in total) and 40 millimetres wider (1.81 metres in total). The boot capacity is also larger at 480 litres. In design, the new C-Class borrows a little from its larger brothers, the S-Class and the E-Class.
The Saloon is available to order from today and German prices (including 19% VAT) will see the Mercedes-Benz C 180 Saloon priced from 33,558 euros, the C 200 Saloon priced from 36,414 euros and the C 220 BlueTEC priced from 38,675 euros.3 model varients will be available, a diesel in the guise of the Mercedes-Benz C 220 BlueTEC and the two petrol models, the C 180 and C 200. The range of engines will increase after launch to include a new small 4-cylinder diesel engine with a displacement of 1.6 litres and single-stage supercharged. This will be offered with 115 or 136 hp of power and 280 or 320 Nm of torque.

Follow us on Facebook, Twitter and Instagram for exclusive live photos and behind the scenes updates. For more details on the Mercedes-Benz C-Class, take a look at our earlier article.