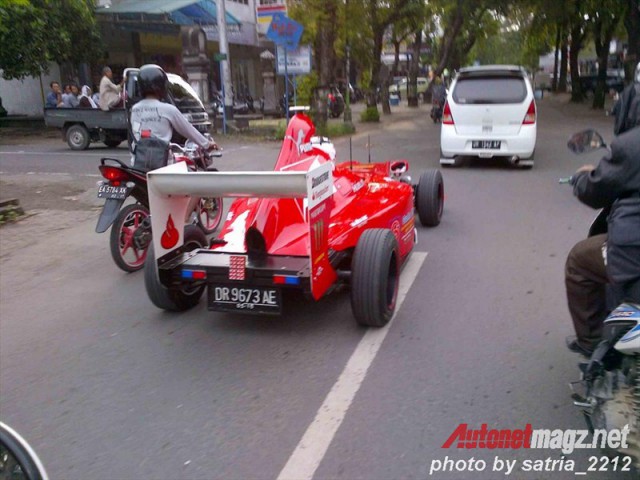 F1 drivers, every young petrol head must have dreamt of being one at some point but only a few dozen will every get to experience the bludgeoning speed and decadent glamour of begin a F1 driver. Here, however, we have a gentlemen in Indonesia that was so adamant to become a Formula 1 driver that he took matters into his own hands!
As you can see from the images the results are…debatable. The 'Ferrari F1 car' is based on a 550 cc 1980′s Daihatsu Hijet engine, wheels, shock absorbers, chassis and Suzuki carry tires for this modification. We cannot help but commend the owner for his valiant efforts!
[Gallery not found]
We are not sure of the 'race car' is street legal as it is wearing registration plates and rear light, but there appears to be no headlights on the contraption! To complete the look the driver has dressed appropriately in an imitation Ferrari drivers race overalls complete with helmet and all! Top marks for trying!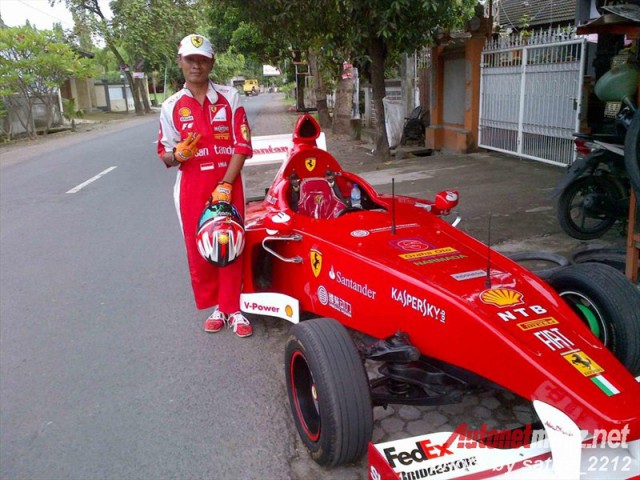 Via: Auto Net Magz