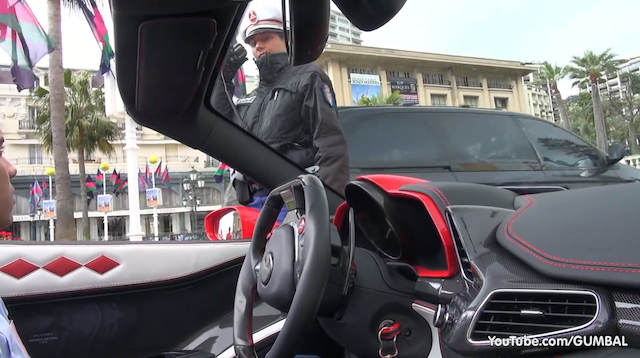 The Ferrari 458 Spider is all to common in Monaco. When visiting the famous Casino Square the 570 horsepower is all to common. The Mansory Siracusa is very rare, there are only three in existence and here we have a video of one car being driven hard in the Principality and getting a lot of attention including some unwanted questions from the local police!
[youtube]http://youtu.be/t9OG9bpldYo[/youtube]
The special edition Mansory Monaco Edition is limited to just three vehicles and fitted with the body kit of the Mansory Siracusa based on the Ferrari 458 Italia. The body kit features a new apron with optimized air inlets for a better ventilation of the front coolers. In combination with the new bonnet it generates additional down force. At the sides, newly designed side skirts were added which calm down the air flow between the axles and provide additional cooling to the engine compartment through integrated ducts.
At the back, a diffuser was fitted as well as a new rear wing generating greater pressure levels at the rear axle. Compared to the standard Ferrari 458 Italia, the Siracusa and 458 Spider Monaco Edition saved 60 kilogram of weight thanks to its autoclave carbon components.