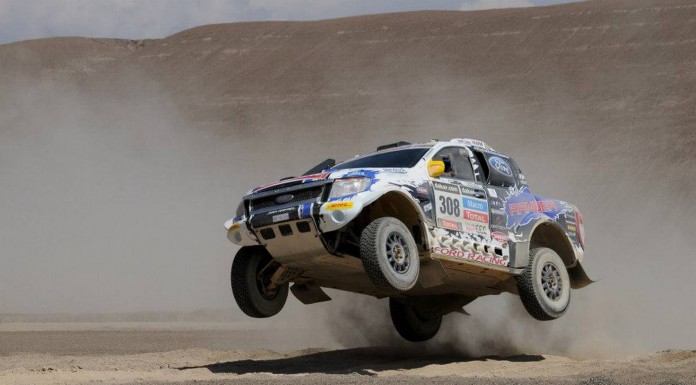 Known as the toughest rally in the world, the Dakar Rally is nothing short of the many names it has been awarded regarding its rigorous and extreme racing conditions. The 2014 edition went down in style, we have decided to post a gallery of the best photos from the rally, capturing unique moments that cannot be found in any other form of racing or rally for that matter, and that's what Dakar Rally is all about!
Set in South America, this year's rally had 204 vehicles comprising of 78 motorcycles, 15 quads, 61 cars and 50 trucks. The rally comprised of 13 stages and it kicked off on January 5th in Rosario, Santa Fe, Argentina and ended on the 18th of this month in Valparaíso, Chile. Nani Roma won the overall car category, this was his first win which came ten years later after his win in the motorcycle category. Marc Coma won in the motorcycle category in a KTM, this was his fourth title while Ignacio Casale took home the win in the quad category on a Yamaha. Lastly, Andrey Karginov took the win in the truck category driving for Russian truck maker, Kamaz.
For now, enjoy these stunning images straight from Dakar Rally, as this are what memories should be made of when rallying comes to mind!