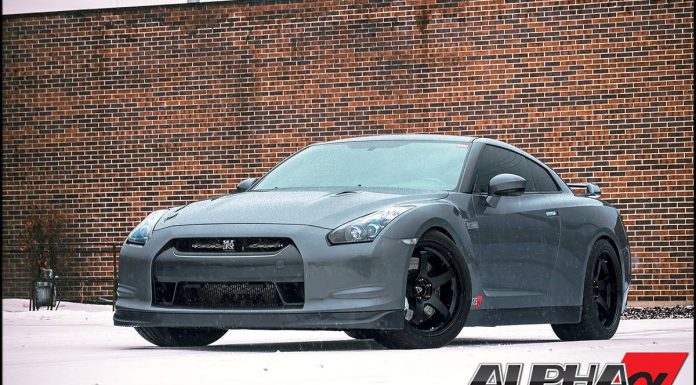 Alpha Performance are at the very forefront of the Nissan GT-R tuning market at the moment, there can be no doubt about that. They offer such a wide variety of different performance packages and upgrade components. The Nissan GT-R Alpha 16 package is the very best they offer, short of bespoke solutions.
The car you see in the photos was ordered by Mike with the goal of creating a car that could take on the best at Texas Invitational, Texas Mile and TX2K closed track events. Yet also be comfortable for cruises with friends on the highways of Texas.
To understand the modifications to this car, you have to understand the development of the Alpha Performance programs. Alpha Performance run a number of test cars, their highest performance example being the infamous Alpha Omega, a 2,000 hp + Nissan GT-R. The package fitted to this car was developed directly from that car.
With the Nissan GT-R Alpha 16 you get a car capable of up to 1,800 hp of performance. Modifications are extensive and include an AMS turbocharger system, increased displacement to 4.0 liters, CNC Race Ported Cylinder Heads and Alpha Series Camshafts.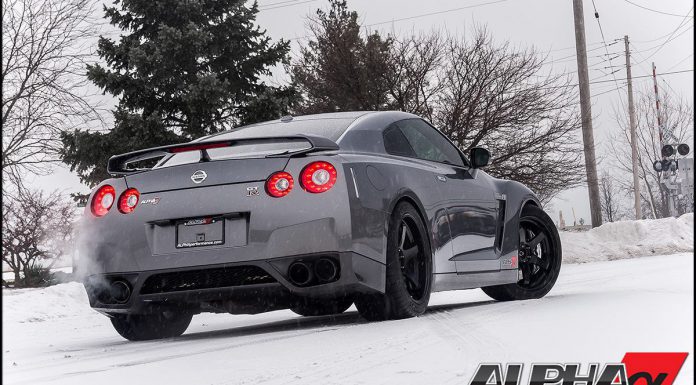 This Nissan GT-R Alpha 16 gets a new fuel system, featuring on a customer car for the first time. It features a sheet-metal intake manifold and two sets of Injector Dynamics 1300CC injectors, Driveshaft shop axles, T1 braces, Alpha Drag Coilovers, Whiteline suspension components, Advan wheels, ARP wheels studs a Titan Roll bar, and finally, a 102MM exhaust.