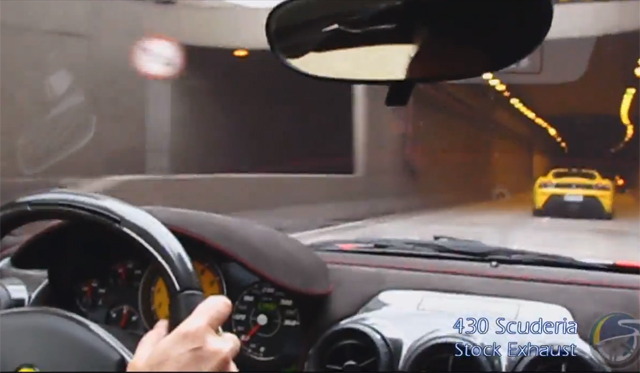 While the current road-going V12 engine produced by Ferrari is certainly impressive, Ferrari has an extremely rich history of creating some of the world's most fantastic V8's and Exclusivos no Brasil on YouTube has put together the following clip of six of the very best V8-powered Ferrari's speeding through a tunnel!
The first car featured is the Ferrari 355 F1 Berlinetta fitted with a Tubi aftermarket exhaust system. That is then followed by an insane Ferrari 360 Modena with a Tubi exhaust system, before a completely stock Ferrari 360 Challenge Stradale takes its run through the tunnel.
Next up is a Ferrari F430 fitted with a Capristo exhaust, then a stock Ferrari 430 Scuderia and a stock Ferrari 458 Italia.
Tell us which one is your favourite in the comment section below!