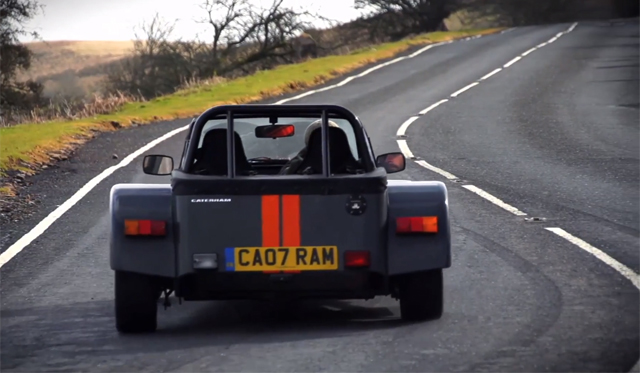 In an automotive environment where new cars are continually growing in size and mass, small and lightweight British supercars have quickly increased in popularity for those looking for cheap thrills.
In the latest episode of Chris Harris on Cars, Harris was given the chance to drive the extremely unique Morgan 3 Wheeler and a special Caterham Seven. Making the Morgan 3 Wheeler so unique is its three-wheel layout and the motorcycle engine hanging out the front of the car. This small 2.0-liter engine produces around 80hp at the singular rear wheel. Combine that with an overall weight of just over 500kg, and the Morgan 3 Wheeler becomes a truly exciting sports car to drive.
The Caterham Seven Chris Harris got to drive was the exclusive Supersport model which reportedly produces an insane 182hp from its 1.5-liter four-cylinder engine. As a result, the Caterham Seven Supersport can sprint to 62mph in just 4.9 seconds and onto a top speed of 120mph.