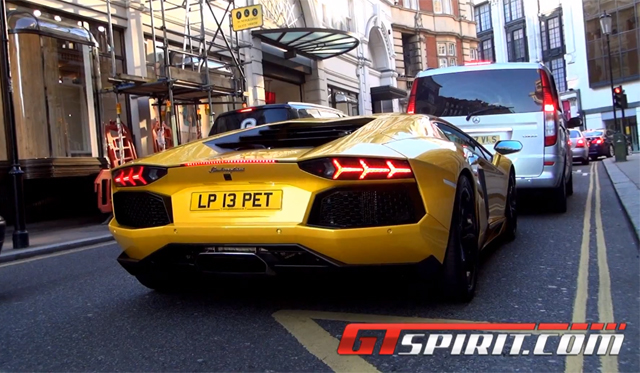 Episode 7 of London Millionaire Boy Racers has just been released with the latest episode once again showcasing some of the best supercars currently in London, England.
Included in the following video is an awesome matte black Lamborghini Aventador, a red Lamborghini Aventador, Ferrari 458 Italia, white and black Mercedes-Benz SLS AMG, Bugatti Veyron Grand Sport, Ferrari F430, a yellow Lamborghini Aventador and even a Mercedes-Benz SLR McLaren and blue Ferrari 430 Scuderia.
Be sure to tune in next week for the latest episode of London Millionaire Boy Racers from the supercarsoflondon YouTube channel!