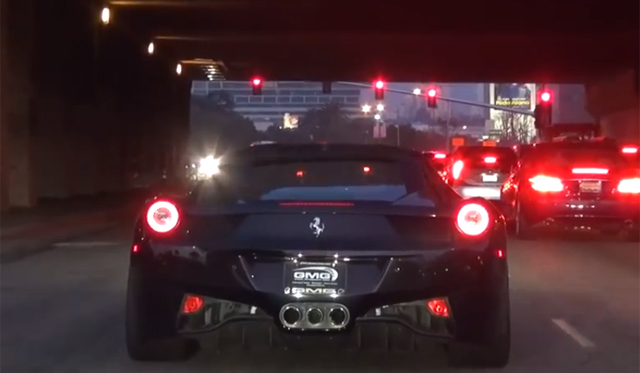 Straight from the factory, the Ferrari 458 Italia is one of the best sounding cars on the planet. However, for those looking for just that little extra sound, then fitting the 458 Italia with a straight pipes exhaust system makes for an Italian supercar which simply sounds out of this world!
[youtube]http://www.youtube.com/watch?v=8-imdaIMYpA[/youtube]
That is exactly what the following Ferrari 458 Italia features and in the following video, was filmed terrorizing the exclusive streets of Beverly Hills. The resulting sound track is absolutely jaw-dropping, making this video well worth a watch!