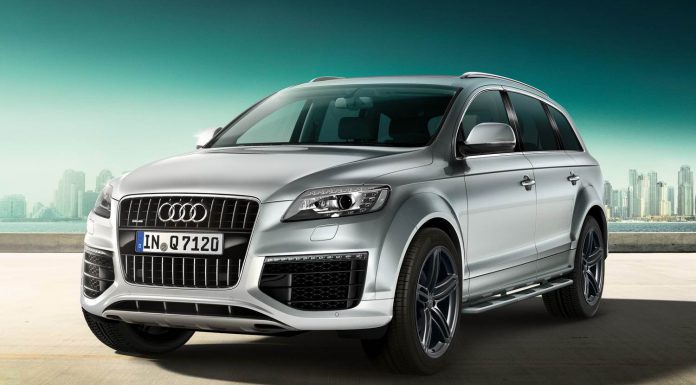 Audi has introduced two new trim lines for the Q7 SUV, S line Style Edition and Sport Edition, which will be positioned above the current top trim level, S line Plus. Both trim levels are available now in conjunction with the 241 horsepower 3.0 litre TDI V6 and 335 horsepower 4.2 litre TDI V8 engines.
The S line Style Edition features an RS-style five spoke wheel design in a matte black finish and an off-road styling package which includes stainless steel underbody protectors, extended wheel arches and different bumpers with rugged lower sections.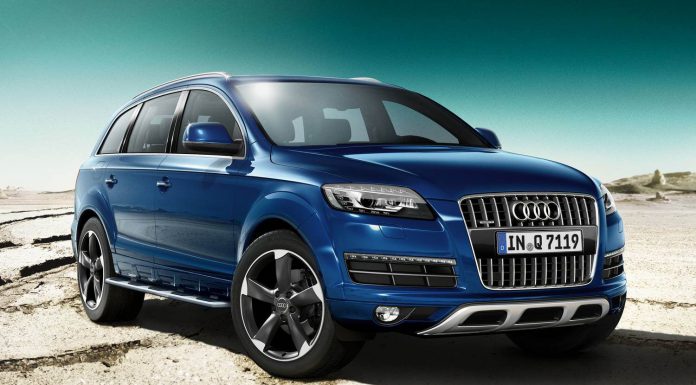 The S line Sport Edition, which Audi says was inspired by the 500 horsepower Q7 V12 TDI, features five-segment wheels in a brushed aluminium finish, wheel arch extensions, enlarged front air intakes, lower bumper spoilers, stainless steel underbody protection and dual oval exhaust pipes.
The S line Style Edition will add £1,500 to the price of a Q7 equipped with the S line Plus trim level, while the Sport Edition will add an additional £3,000 to the total.