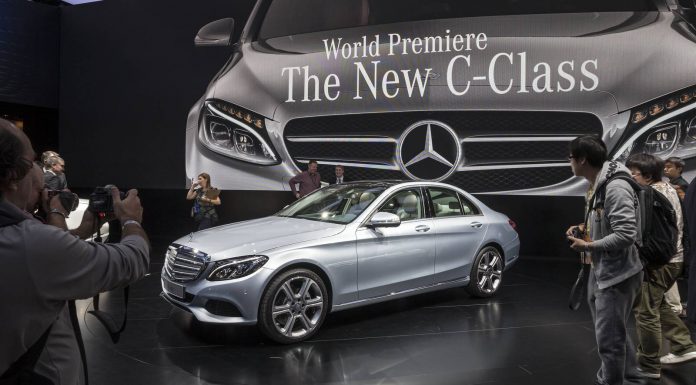 During the official press presentation for Mercedes-Benz at the Detroit Motor Show 2014, a selection of new models were revealed for the very first time with a selection of other concept cars from last year being seen in North America for the first time. The following gallery shows the highlights from the Mercedes press presentation.
First and foremost, Detroit is hosting the worldwide public debut of the 2015 Mercedes-Benz C-Class. The Mercedes-Benz C-Class has been the volume model of the Mercedes-Benz range for a number of years now. It is a consistent top seller. The new model looks very similar to the recently released Mercedes-Benz S-Class. It is lighter, more economical and looks more modern than the outgoing model.
Additionally, Detroit hosted the world debut of the new 2015 Mercedes-Benz S 600! The big news is that the S 600 still features a massive V12 engine like previous S 600′s but do not think that the 2015 car features the same 5.5 litre V12 are the previous generation. In a world of economy and efficiency, Mercedes have made an even bigger engine for the car, a 6.0 litre unit. Its output registers at 523 horsepower and 612 pound-feet of torque. That's 13 more horsepower than before but the real story is the torque level, which peaks at a remarkably low 1,900 rpm.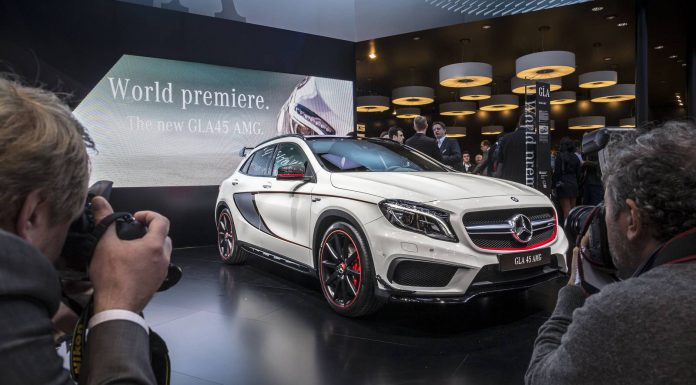 Also presented during the official Mercedes-Benz presentation was the S-Class Coupe Concept which of course debuted at the IAA Frankfurt Motor Show in September last year. Last but not least the finished production Mercedes-Benz GLA 45 AMG is on the Detroit stands!
For more from the Detroit Motor Show 2014, be sure to check out our dedicated news channel!