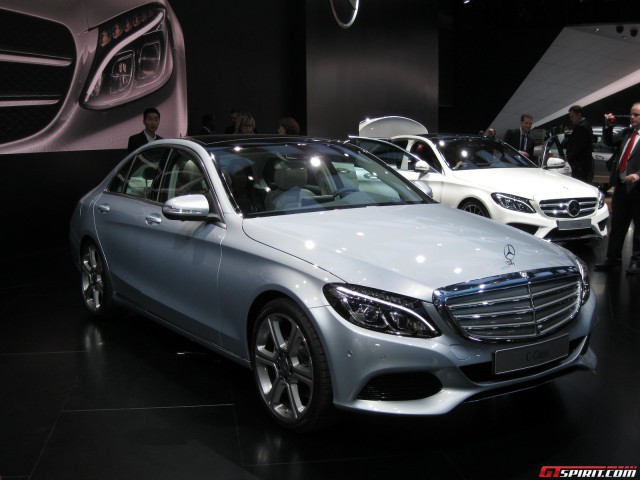 The brand new Mercedes-Benz C-Class has made its official debut at the Detroit Motor Show 2014! We've been following all the way from Texas this week so we're already very familiar with it. It looks fantastic on the stand at the North American International Auto Show so we thought we'd bring you a gallery of photos to celebrate!
The Mercedes-Benz C-Class has been the volume model of the Mercedes-Benz range for a number of years now. It is a consistent top seller. The new model looks very similar to the recently released Mercedes-Benz S-Class. It is lighter, more economical and looks more modern than the outgoing model.
Three model varients will be available from launch, a diesel in the guise of the Mercedes-Benz C 220 BlueTEC and the two petrol models, the C 180 and C 200. The range of engines will then increase after launch to include a new small 4-cylinder diesel engine with a displacement of 1.6 litres and single-stage supercharger. This will be offered with a 115 or 136 hp power rating and 280 or 320 Nm of torque.
Looking into the future, a reworked version of the 2.2-litre four-cylinder diesel engine will also become available with between 115 hp and 204 hp. The range will include five four-cylinder petrol engines rated at between 156 to 238 hp, a special C 180 ECO Edition model, which qualifies for efficiency class A, a six-cylinder petrol engine rated at 333 hp and a hybrid model which will feature state-of-the-art plug-in technology.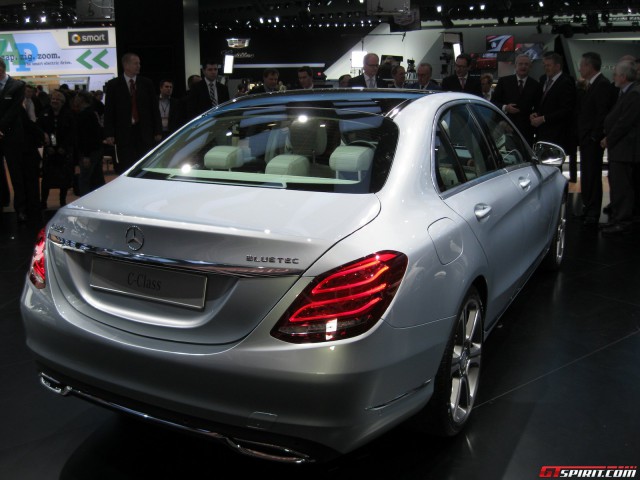 For a complete run-down of what is different, take a look at our earlier Mercedes-Benz C-Class article. For complete coverage of the Detroit Motor Show 2014, be sure to bookmark our Detroit Motor Show 2014 news channel!