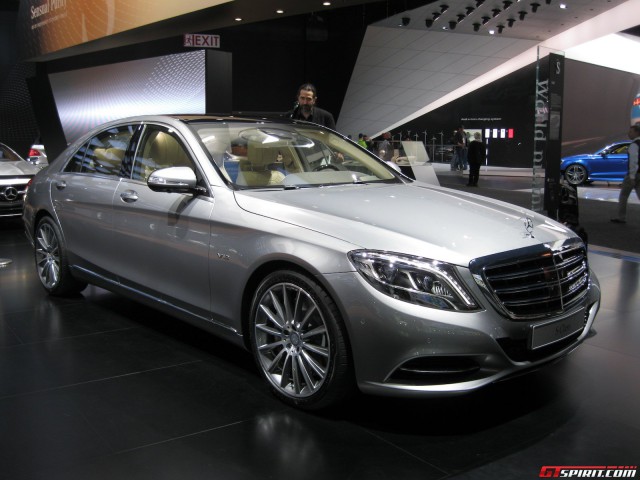 The final part of the new Mercedes-Benz S 600 has been unveiled today at the Detroit Motor Show 2014. Thankfully the S 600 retains the legendary Mercedes-Benz V12 engine. We took a closer look at the luxury badge!
Despite living in a world of economy and efficiency, Mercedes-Benz have chosen to fit the Mercedes-Benz S 600 with a massive engine; a 6.0 litre V12 unit. Its output registers at 523 horsepower and 612 pound-feet of torque. That's 13 more horsepower than before but the real story is the torque level, which peaks at a remarkably low 1,900 rpm.
In terms of visual changes, features include quad exhaust pipes similar to those featured on the S 63 and S 65 AMG. It obviously features S 600 badging as well as V12 badges at the front.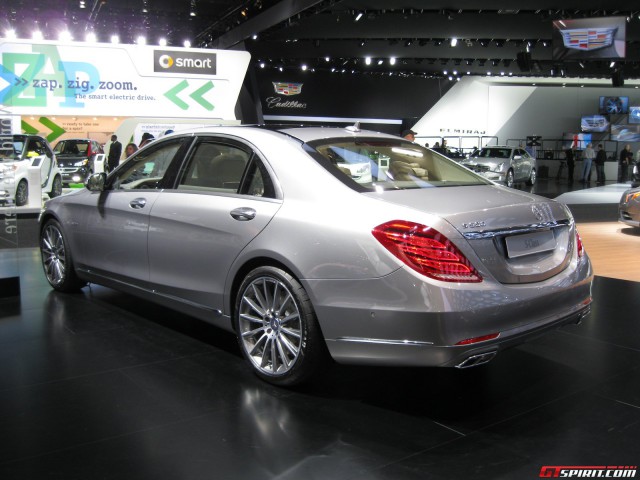 For full details on the Mercedes-Benz S 600 take a look at our earlier article. Follow out Detroit Motor Show 2014 news channel for the latest news!