Held alongside the annual Autosport International show in Birmingham, the Performance Car Show always attracts masses of motorsports and sports car fans. As a matter of fact, in 2013, 80,000 people attending the four day event. Now, with the new year fast approaching, we have gathered together the five best cars set to be displayed at the Performance Car Show from January 9-12th!
First off, we will have the production ready variant of the Sin R1 German supercar. Powered by a 500 hp Chevrolet V8 engine and tipping the scales at just 1,200 kg, it is claimed that the Sin R1 will be capable of hitting a top speed of 200 mph. It will also feature 19-inch wheels, 363 mm disc brakes and a Formula One style fuel tank and all of this will cost you just 60,000 pounds. A very promising prospect!
Also at the show will be the recently revealed Caterham AeroSeven Concept. Built in collaboration with the Caterham Formula One team, the AeroSeven Concept features a 2.0-liter Ford Duratec engine producing 237 hp. Consequently, when combined with its light weight aided by the carbon fiber body, the AeroSeven Concept can hit 100 km/h in less than 4 seconds.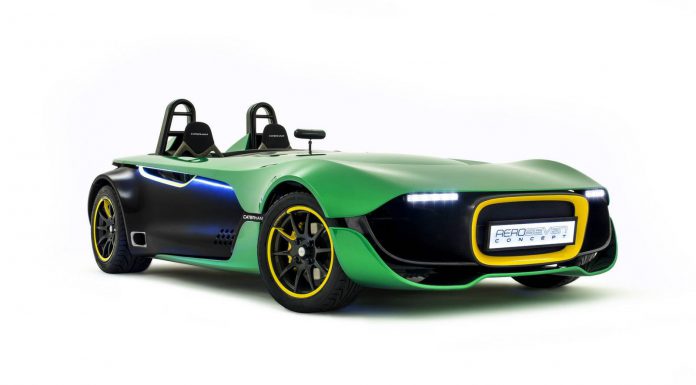 Also on display at the Performance Car Show will be the potent McLaren 12C GT Sprint. Designed to bridge the gap between the regular 12C supercar and the 12C GT3 racing car, the McLaren 12C GT Sprint boasts a 3.8-liter twin-turbo V8 delivering 616 hp. It also features a full roll cage, carbon ceramic brakes and some aerodynamic advancements.
The Performance Car Show will also see the unique Renault Twizy F1 Concept on display. Built by Renaultsport and Renaultsport Formula One engineers, the Twizy F1 combines F1 technology with the regular city versatility of the Reault Twizy.
Finally and arguably more impressively, we will have the Red Bull Racing RB9 which recently helped Sebastian Vettel score his forth consecutive Formula One world championship!