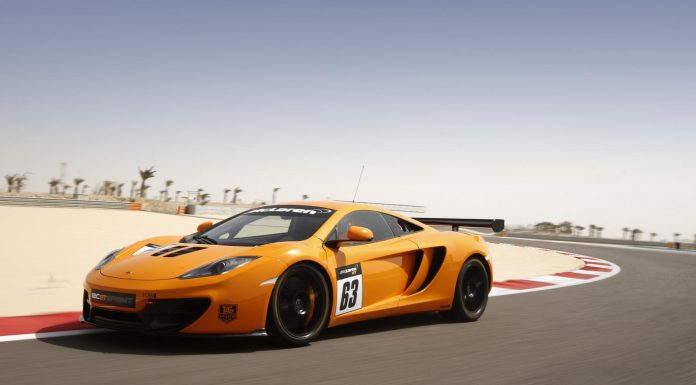 Ahead of its debut at this weekends Goodwood Festival of Speed, McLaren has pulled the covers off their track-only variant of the 12C.
Called the 12C GT Sprint, the non road-legal variant of the 12C is designed to bridge the gap between the normal 12C and the 12C GT3 racecar which, by all accounts is a lot more serious of a car than the GT Sprint.
Power is provided by the same 3.8-liter twin-turbo engine as in the standard 12C, but will a touch more power and usability. Expect to get around 625hp from the 12C GT Sprint and the same carbon fiber monocell chassis. Suspension has been tuned to sit 40mm lower and to accomodate racing slicks, for those who wish to take their track days a bit more serious.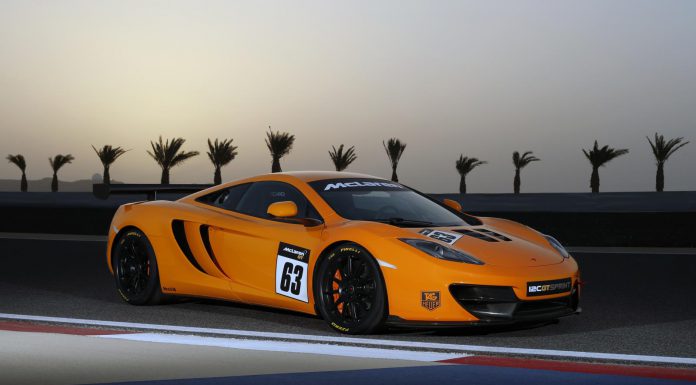 Optimized aerodynamics not only help to push the car to the track, but to aid in cooling according to McLaren engineers. A GT3-inspired hood and radiator exit also help in that regard. Furthermore, the standard brake system as been massaged and tweaked to perform better on the track, although the standard carbon ceramic brakes do remain.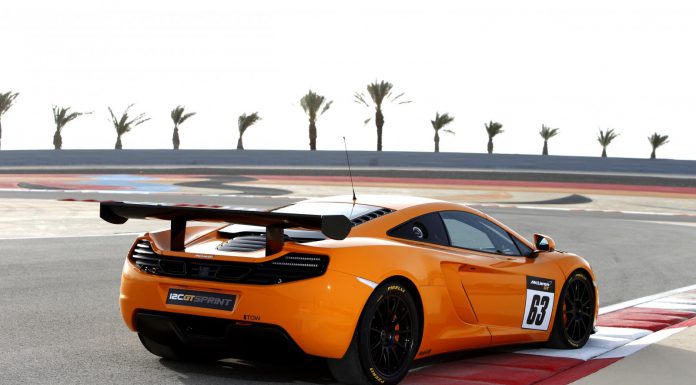 The car also comes complete with an air-jack system, making tire changes as simple and quick as possible (one of the coolest features, if you ask me!). The entire package sits on 19 inch Pirelli racing slicks on OZ racing wheels. No word on price or availability as of yet, but expect more from this weekend.