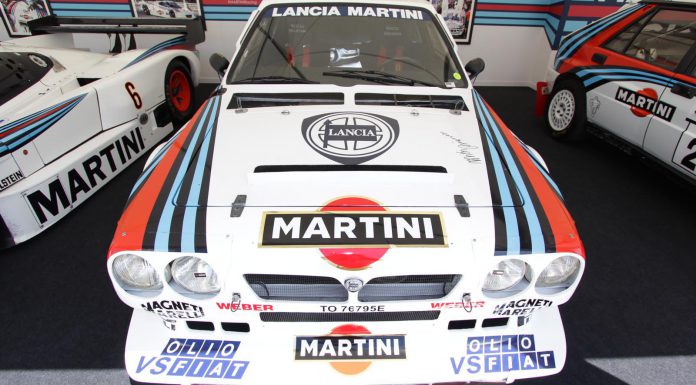 Martini Racing have an impressive display of historic cars at the Goodwood Festival of Speed 2013. Despite the fact that the Festival hasn't officially started yet, we managed to capture a large number on display near the Formula 1 paddock!
Among the gathering were plenty of Lancia's. The Lancia LC1 was engineered to Group 6 regulations in the World Endurance Championship and 24 Hours of Le Mans from 1982 to 1983. It was on of the final Group 6 cars before the category changed to Group C specifications. It features a 1425 cc straight-4 Lancia unit with a single turbocharger. The Lancia LC2 was its successor, World Sportscar Championship from 1983 to 1986. It was a Group C car and therefore benefited from the larger 2.6 litre V8.
We also snapped two Lancia Delta's, the first being a Lancia Delta Integrale which features a 2-litre 4-cylinder fuel injected twin cam engine. The second is the Group B car that competed between 1985 and 1986; the Lancia Delta Integrale. Through a 4 cylinder engine, the combinination of supercharging and turbocharging meant that the Integrale S4 officially produced 480hp, yet many suspect the actual figure was closer to 560hp.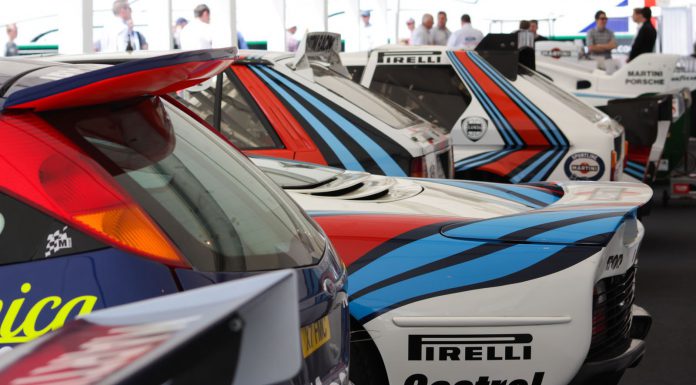 Another highlight is the Porsche 917K which features a slightly different design to the rest of the cars. Elsewhere, we saw a Jaguar XJ220, Ford Focus WRC, Lotus 80, Brabham BT45 and a Porsche 911 GT3 Cup!