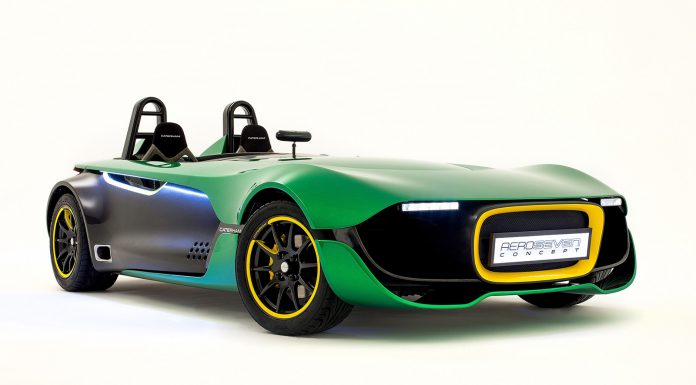 Following leaked images of the 2014 Caterham AeroSeven Concept, the car has officially been released ahead of a planned production start in autumn next year.
Revealed at the ongoing Formula One Singapore Grand Prix, the Caterham AeroSeven Concept highlights the new styling and engineering future of the small sports car manufacturer and is the first product co-developed with each of Caterham's three divisions. These are the Caterham Formula One team, Caterham itself as well as Caterham Technology and Innovation.
The unique body is underpinned with an improved variant of the chassis found in the Caterham Seven. This includes independent rear and pushrod front suspension for improved handling joined with new dampers, anti-roll bars and springs. The real potency of the Caterham AeroSeven Concept comes under the hood with the vehicle featuring the same engine as the Caterham Seven 485.
That is a Ford Duratec-based 2.0-liter naturally-aspirated four-cylinder engine pumping out an impressive 237hp at 8,500rpm and 152lb-ft of torque at 6,300rpm. Mated to this small engine is a six-speed manual transmission sending power to the rear wheels. Despite this promising powerplant, Caterham is also assessing other engines for the production-spec Caterham AeroSeven.
Nevertheless, in concept car form the Caterham AeroSeven can hit 100km/h in less than 4 seconds thanks to Caterham's first configurable traction control and launch control systems. In addition to these systems helping the launch, the Caterham AeroSeven weighs just 635kg thus giving the car a power-to-weight ratio of 397hp per tonne.
Inside, the Caterham AeroSeven features a new graphical display showing key information such as speed, gear selection, fuel and oil levers and traction and brake settings. This is also a first for a Caterham road-car, and a similar system could be used in the jointly-developed Renault-Caterham sports car pinned for a launch in the coming years.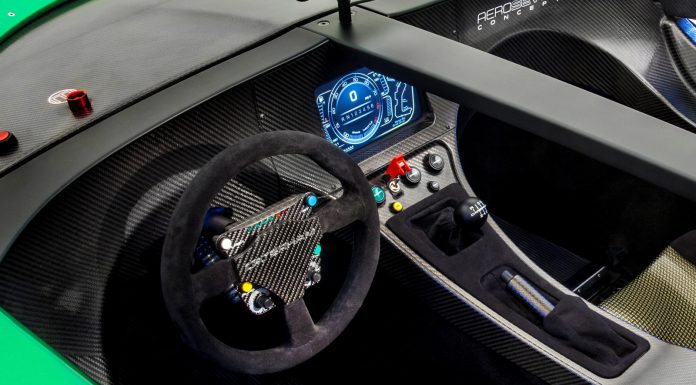 When discussing the road-going variant, Managing Director of Caterham Cars Graham Macdonald said, "Before we bring it to market there will be changes to it, primarily because of homologation but also because we want to get it in the right place in the market. We need to sit down and work out what the price would be with the bill of materials on this concept, and what we would need to do, if anything, to bring the price down".