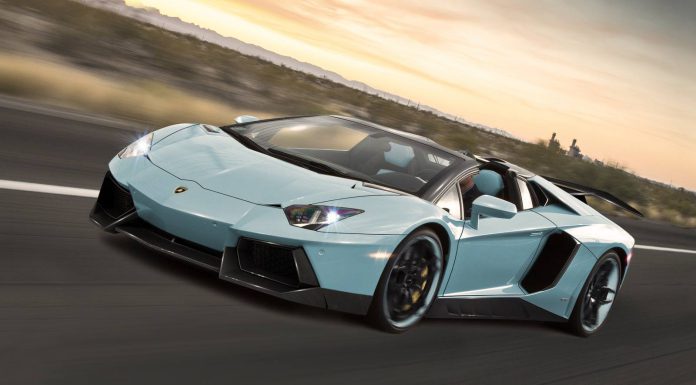 As it stands, the potent Novitec Torado Lamborghini Aventador is only available in coupe specification. However, down the road we think it is likely the Aventador Roadster will receive the same dramatic performance and visual upgrades.
In order to give us an idea of how such a car will look, Hansen Art has put together the following rendering. Featuring all the new exterior parts of the regular Novitec Torado Aventador Coupe including the massive rear wing and carbon fiber front bumper, this tuned supercar looks absolutely brutal!
For those that didn't know, the regular Novitec Torado Lamborghini Aventador is available in a host of specifications. The first sees a twin-supercharger kit fitted to the 6.5-liter V12 engine increasing power to an insane 969 hp. Additionally there are two different performance upgrades available. The Stage 1 upgrade adds 22 hp bringing the total figure to 722 hp. This is made possible through the newly calibrated engine electronics with a specially designed mapping for ignition and injection and a new exhaust system.
The exhaust system is available in stainless steel or in the lighter INCONEL material, which is also used in the Formula 1. Customers can also have the exhaust system equipped with an active flap to manually control the noise level at the touch of a button. The Stage 2 kit sees power boosted to 748 hp with some extra fine tuning!