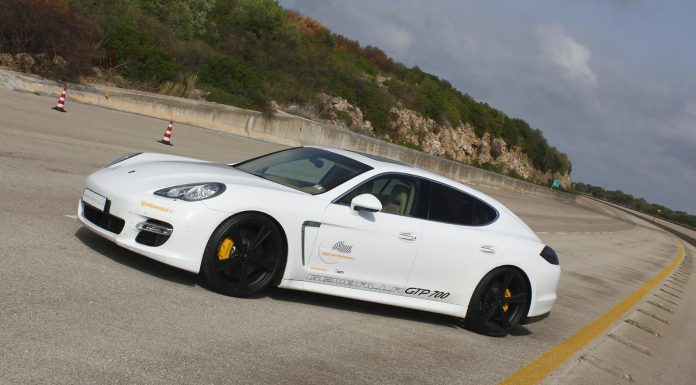 The Porsche Panamera Turbo is an absolutely incredible four-door sports car. It is so good in fact that it earned a spot in our list of Top 10 cars we have driven for 2013. However, for those after a little more speed, the Gemballa GTP700 kit could be for you.
First revealed at the Essen Motor Show 2013 to little fan fair, Gemballa has decided to go out and show just how potent the GTP700 is. As a result, the company took the high-performance sedan to the infamous Porsche owned Nardo test track where they managed to hit an amazing top speed of 338.8 km/h! As a result, the latest Gemballa GTP700 became the world's fastest sedan weighing more than 2 tonnes!
[youtube]http://www.youtube.com/watch?v=EV97ZZFED98#t=37[/youtube]
Making this run all the more impressive is that this was not a special GTP700 tuned for top speed runs. As a matter of fact, it was a customer ready example riding on massive 22-inch wheels and tipping the scales at 2,225 kg with the driver and fuel on-board.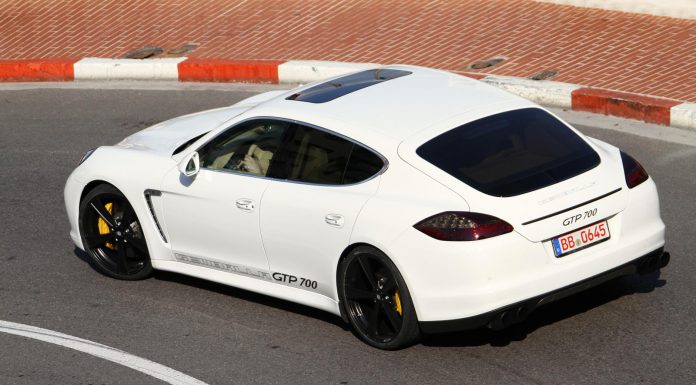 Other performance specs from the Gemballa GTP700 see it accelerate from 0-100 km/h in just 3.3 seconds, to 200 km/h in 9.6 seconds and it can then hit 300 km/h in just 26.5 seconds! For a car weighing this much, these times are extremely impressive!