This year, Vorsteiner has released a host of new performance and visual components for some of the world's greatest performance cars. Their latest release saw a selection of new features for the 2013 BMW M5 and now the company has turned its attention to the Mercedes-Benz CLS 63 AMG.
Because the Mercedes-Benz CLS 63 AMG is already one of the very best and most potent performance sedans in the world, Vorsteiner decided against tinkering with the engine and have stuck to some new exterior components.
First and foremost, the Mercedes-Benz CLS 63 AMG features a new carbon fiber front splitter integrated into the OEM AMG bumper. This new splitter doesn't just add an extra bit of aggression to the CLS 63 AMG, it also helps slightly improve front-end downforce.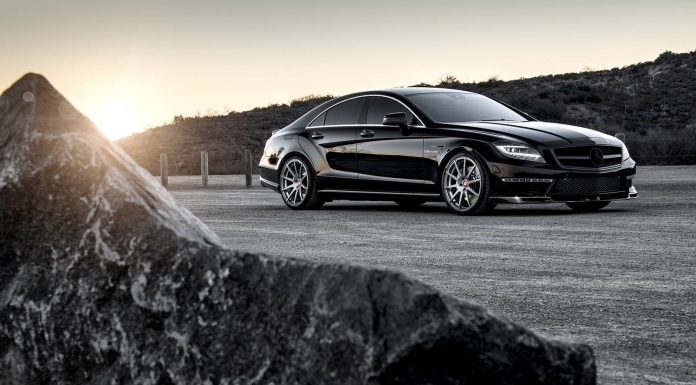 The remaining changes of the CLS 63 AMG by Vorsteiner are featured at the rear. They include a brand new carbon fiber rear diffuser with a shiny lacquer finish. As with all Vorsteiner parts, this new diffuser fits right into the standard rear bumper. Completing the changes is a new carbon fiber bootlid spoiler adding that extra aggression to the car.
As mentioned, the Mercedes-Benz CLS 63 AMG by Vorsteiner features the same engine as the standard car. That is a 5.5-liter twin-turbocharged V8 engine producing 518 hp and 516 lb-ft of torque!