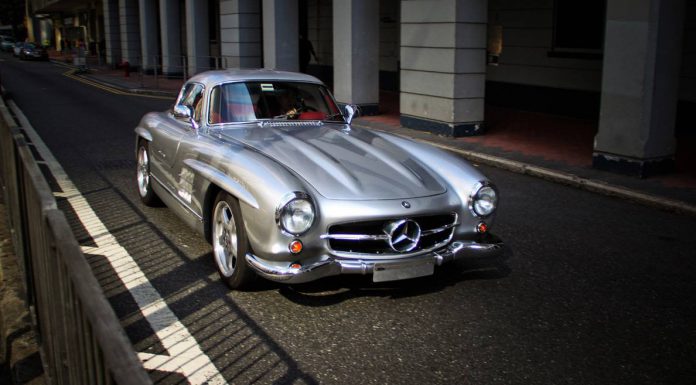 The Mercedes-Benz 300SL Gullwing is a timeless classic, a car that was drooled over when it was first unveiled way back in 1954 and still is to this very day. Today, the 300SL with its unique doors, technological firsts, and low production numbers is considered one of the most collectible Mercedes-Benz models, with prices generally in the US$700,000-$1,000,000 range, a car to be garaged and maintained to the highest standards, a driven on a crisp spring morning up a twisting mountain pass.
The last thing you would ever do to a gullwing is tear out 212hp V6 and lump in a huge 5,956cc V8 that features in the AMG range. Well brace yourselves, because its been done. Just three special editions by HWA AG in Germany have been created. That huge modern engine in the pretty delicate gullwing frame produces 381bhp via a 4-speed automatic gearbox.
We're not sure what to think of this project. The purist within wants to scoff and shout in anger as the entire concept of tinkering with such a car seems plain wrong. But that's just us, what do you think? Oh yes, one last thing. This car is now estimated to be worth a mind boggling $14,800,000 (no really, we haven't added a zero!).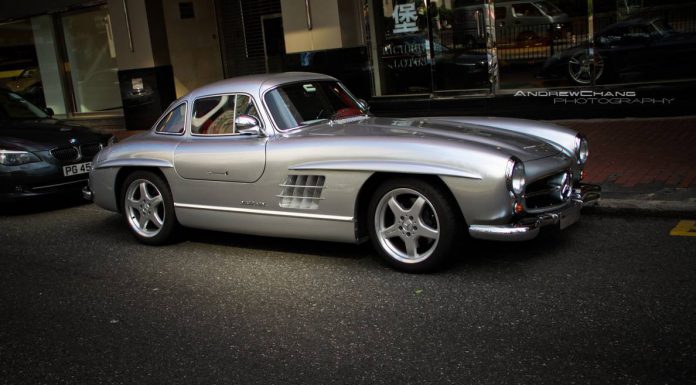 Photographer: Andrew Chang | Photography