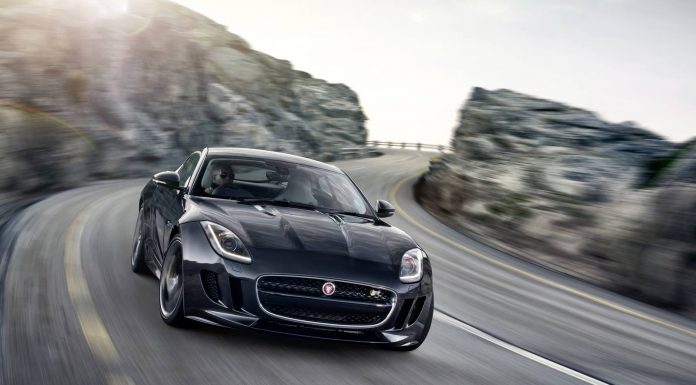 Prior to the recent release of the 2015 Jaguar F-Type Coupe at the Los Angeles Auto Show 2013, Jaguar surprised us all by revealing the range-topping F-Type R Coupe. In the lead up to the show, it was believed that the coupe would be initially available in V6, V6 S and V8 S models.
However, the 2014 Jaguar F-Type R Coupe replaces the V8 S for the coupe variant and sees a host of upgrades including a power boost from 495 hp up to 550 hp. Despite this, Jaguar has hinted that even more potent variants, likely to be dubbed the RS and the RS GT, are currently in the early phases of development.
When discussing the possibility of these faster and more powerful versions, Jaguar design director Ian Callum said, "Our obligation is to maximise the opportunity in the car in every direction. It is clear that the platform is very capable. Whatever the powertrain, the body will work with it."
To refresh your memory, the F-Type R Coupé features a supercharged 5.0-liter V8 engine producing an insane 550 hp. Consequently, Jaguar promises the F-Type R Coupé can sprint from 0-100 km/h in just 4.2 seconds, 80-120 km/h in a mere 2.4 seconds and an electronically limited top speed of 300 km/h.
[Via Autocar]