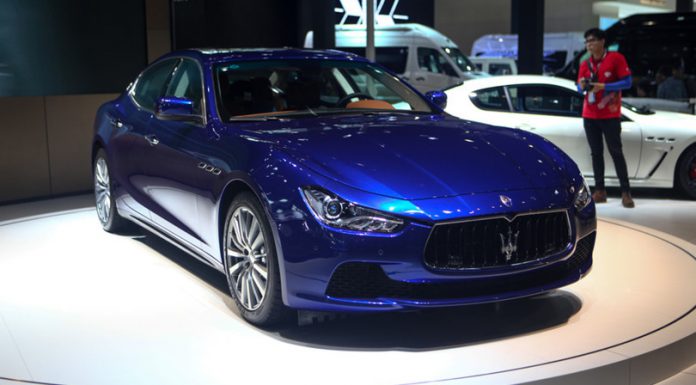 China will arguably be the most important market to help Maserati achieve its goal of reaching 50,000 annual sales by 2015. Maserati hopes that the eventual launch of the Maserati Levante SUV will help achieve those figures, but this year, both the updated Quattroporte and the brand new Maserati Ghibli have proven to be extremely successful for boosting sales.
Currently on display at the Guangzhou Auto Show 2013, this bright blue Maserati Ghibli is obviously being displayed to help spark some additional sales for Maserati in the booming region. In fact, this colour is actually dubbed Blu Emozione.
Just to refresh your mind about what this car entails, the Ghibli will be available with two 3.0-liter V6 engines. The first will actually be Maserati's first ever diesel powered production unit, while the latter will be a more conventional petrol powered unit. Expect the V6 to deliver upwards of 410hp while the diesel should produce around 330hp. A V8 engine is then expected to complete the Maserati Ghibli line-up but no official word for such an engine has been given.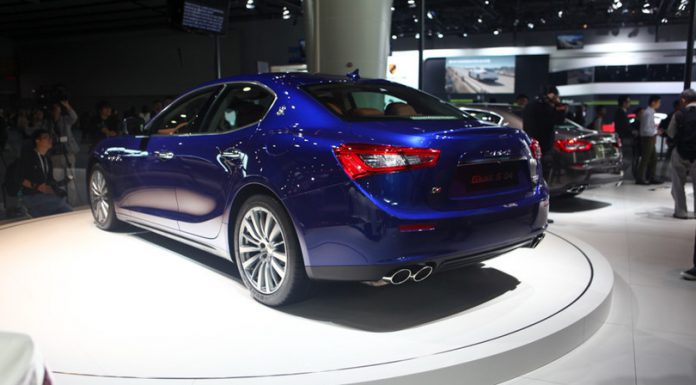 Either way, all engines will be mated to ZF eight-speed automatic transmissions with paddle shifters. Although the car won't be available with a traditional manual, Maserati will thankfully offer the Maserati Ghibli in both all-wheel drive and rear-wheel drive configurations.
[Via Auto.Ifeng]