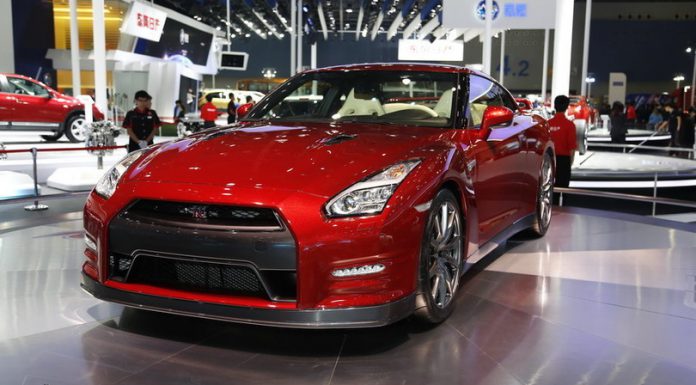 While it may have only been revealed a couple of days ago at the Tokyo Motor Show 2013, Nissan managed to put the brand new 2014 Nissan GT-R on display at the Guangzhou Auto Show 2013!
Finished in a stunning shade of red, the 2014 Nissan GT-R features the most apparent visual updates for a few years. As always, Nissan continues to also update the Nissan GT-R performance wise on an annual basis.
The upgraded GT-R is now fitted as standard with Dunlop SP Sport Maxx GT 600 DSST CTT tires, meaning the explosive all-wheel-drive can put down power for effectively and cornering at high speeds feel much more reassuring. The braking calibration has been re-tuned for a more firm, linear response at everyday speeds, making smooth braking more intuitive, generating greater confidence, particularly in wet conditions, all attributes that make the tenacious power and performance of the GT-R's V6 more accessible than ever before.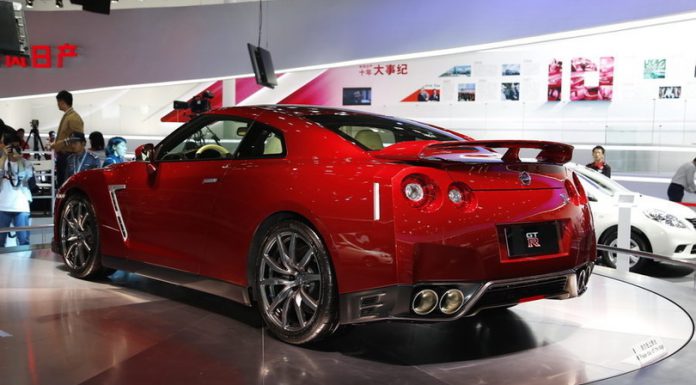 Other areas that were highlighted to be improved predominantly focused on driver comfort i.e. the ride and interior that seemed to put owners off using their cars on a regular basis. Nissan claim the 2014 car offers smoother ride comfort, more refinement and benchmark fit and finish, in the spirit of a great "GT", while delivering breathtaking performance and road-holding.
[Via Auto.Ifeng]