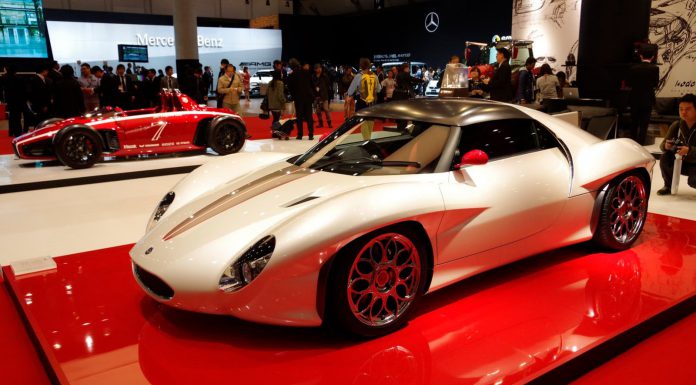 While previously working with Italian design house Pininfarina, Ken Okuyama designed incredible cars like the Ferrari 599, Maserati Birdcage, Ferrari P4/5 and even the Ferrari Enzo. Since 2006, Ken Okuyama has been running the Ken Okuyama Design firm and this is their latest creation, the Kode9. The car is currently on display at the Tokyo Motor Show 2013.
Okuyama claims that the Ken Okuyama Design Kode9 is a mixture of a race car and a real sports car stating it has "stunning but simple proportions and a driving experience to rival some of today's greatest sports cars.
"This is my message to today's car industry which seems stuck in a rut of overly complicated lines and styling based on the lowest-common-denominator."
From his first statement, we have to agree that the Ken Okuyama Design Kode9 is both quite stunning for its simplicity. Featuring large circular headlights as well as an elongated nose, the Kode9 definitely looks like nothing else on the road. Then painted in a nice shade of pearl white with racing stripes, a matte black roof and A-pillars as well as red wing mirrors, the car is clearly Japanese.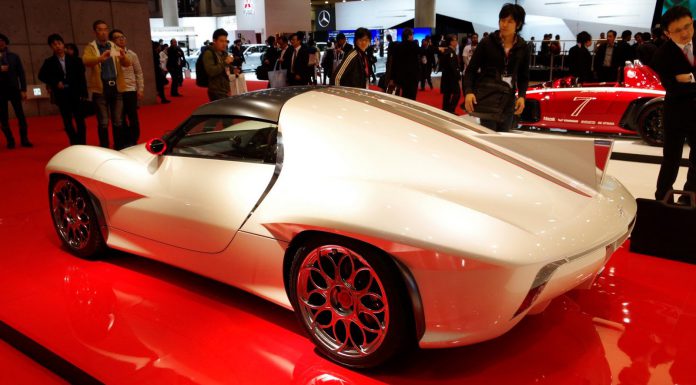 Under the hood, it is powered by a 2.0-liter supercharged engine producing an impressive 316 hp. Combine that with an overall weight of just 890 kg, and the Ken Okuyama Design Kode9 promises to be an awesome sports car.
Currently, there is no word on if or when it will reach production.