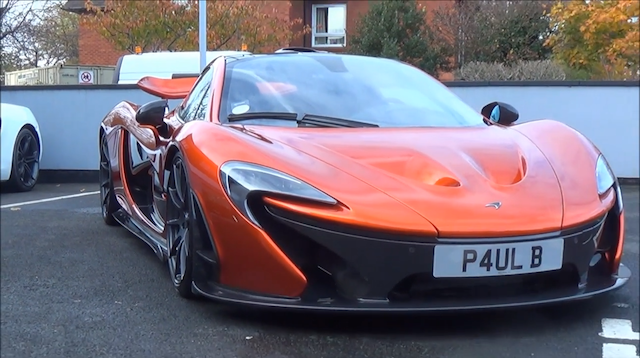 The McLaren P1 is a representation of the future. Under the carbon fiber hood is a twin powerplant generating an astronomical combined output of 903 bhp. It gets a very efficient 3.8-litre twin turbo V8 petrol engine and a lightweight electric motor. The remarkable acceleration, delivered as a result of the instant torque offered by the electric motors and the optimized turbos, results in the hand-built car reaching 100 km/h in a stunning 2.8 seconds, 200 km/h in a scarcely believable 6.8 seconds, and 300 km/h (186 mph) in just 16.5 seconds. This is a staggering 5.5 seconds faster than the legend that is the McLaren F1. Top speed is electronically limited to (just!) 350 km/h.
[youtube]http://youtu.be/ckjs_wim_mg[/youtube]
Manchester McLaren had one of the very first customer cars at their disposable and went tunnel blasting with a comparatively mundane 12C. It must be said that the P1 sounds phenomenal! Enjoy the video!