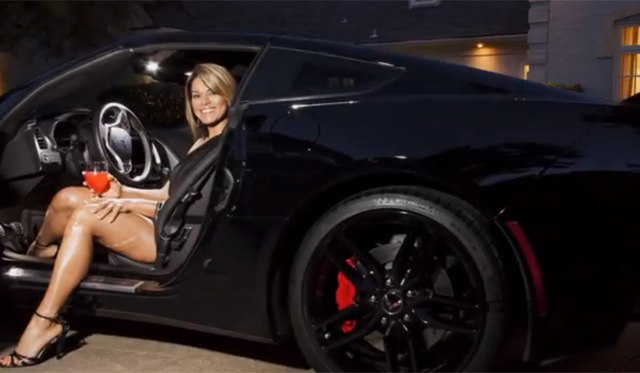 It is absolutely no secret at this stage that the 2014 Chevrolet Corvette Stingray is a really popular American sports car. After all, the waiting list for the standard model is currently standing at around 6 months. Additionally, any potential Z51 performance package equipped Corvette C7s will have to wait over 12 months for their vehicles to be delivered.
[youtube]http://www.youtube.com/watch?v=30PFOtreyks#t=208[/youtube]
However, one lucky girlfriend was recently given a black on black 2014 Chevrolet Corvette Stingray featuring the Z51 Performance Package from her partner and in the following video can be seen exploring some of the vehicles performance potential!
As a reminder, the new car is the most powerful base Chevrolet Corvette ever produced, with 455 hp being produced for its new generation LT1 GM V8 engine. As a result, the new car surpasses the previous generation base C6 substantially in every performance aspect and is able to launch to 100 km/h in under four seconds, pull over 1G when cornering and is able to stop from 100 km/h in a similar time to the Z06 Corvette.
Chevrolet believes that the seventh-generation Corvette, or C7, is so extraordinary and such a jump in technology over all previous Corvette's, that it has named it the Corvette Stingray after the legendary Stingray from the 1960's.