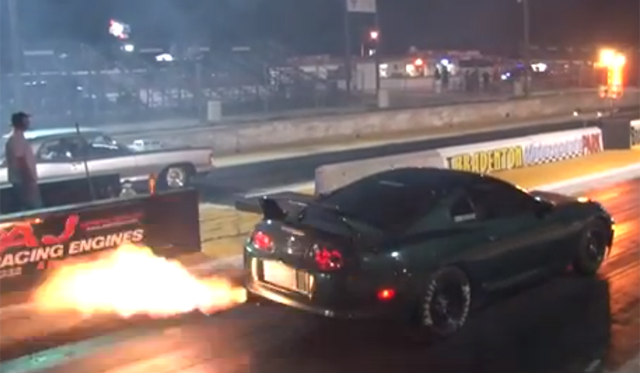 When it comes to affordable Japanese cars which can be easily converted into supercar beating drag racers, few come more popular than the Toyota Supra. Featuring a reliable engine more than capable of handling well over 1000 hp, the Toyota Supra is a real favourite among drag racing enthusiasts.
[youtube]http://www.youtube.com/watch?v=6odnGo9s8mU#t=44[/youtube]
While the following Toyota Supra is far from the fastest going around, it does have one very unique feature going in its favour. It has an exhaust so loud that it can literally break cameras and in the above video can be seen almost destroying one from the shear noise of the thing!
If this level of noise appeals to you, the fitting an anti-lag system to your turbocharged car is the key.