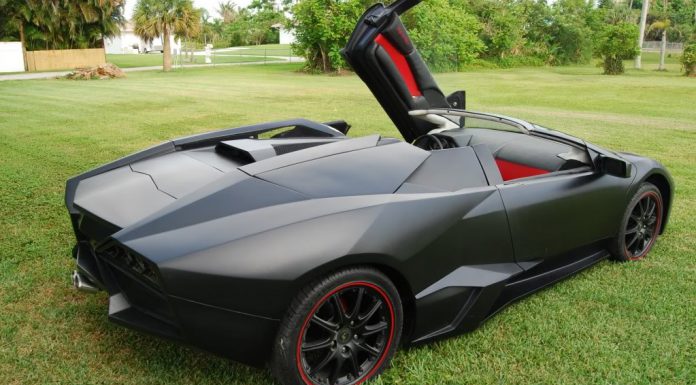 If someone were to ask us how to buy a Lamborghini without having the money for a real thing, the last thing we'd suggest is buying or creating a replica. Not only is it straight-out illegal to blatantly copy an automaker's design, when people find out your supercar replica is just that, a replica, you'll be looked down upon in disgust.
Nevertheless, some people enjoy expressing their passion for supercars such as Lamborghinis by creating replicas. This latest Lamborghini replica is based around the one of 15 Lamborghini Reventon Roadster from a few years back.
Built around a steel frame with body panels constructed out of what appears to be fiberglass, this Lamborghini Reventon Roadster replica certainly isn't the worst Lamborghini replica going around but that's not really any form of praise.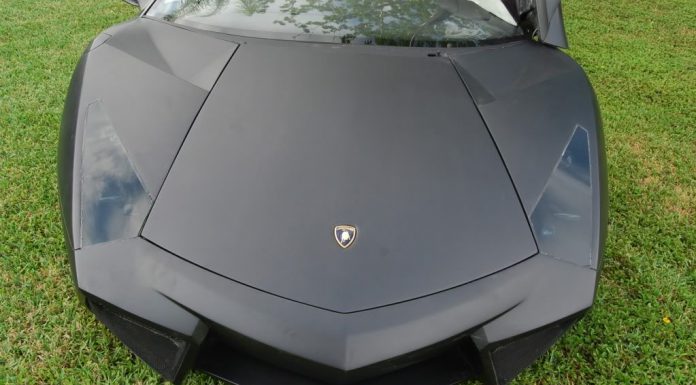 From the above images, it's impossible to tell if this Lamborghini Reventon Roadster is functional and even it features a working engine don't expect anything special. While this replica could certainly fool many non-car enthusiasts, we'd like to think that the fuel pumping through your veins sort of car nuts like us wouldn't even venture down the replica car path.
The real Lamborghini Reventon Roadster is powered by the same howling 6.5-liter V12 engine as the range-topping Lamborghini Murcielago LP670-4 SV. That engine pumps out a mighty 670hp at 8000rpm and 660Nm of torque at 6000rpm. Consequently, the Lamborghini Reventon Roadster can rocket from 0-100km/h in just 3.4 seconds and sprint all the way to a 205mph top speed.