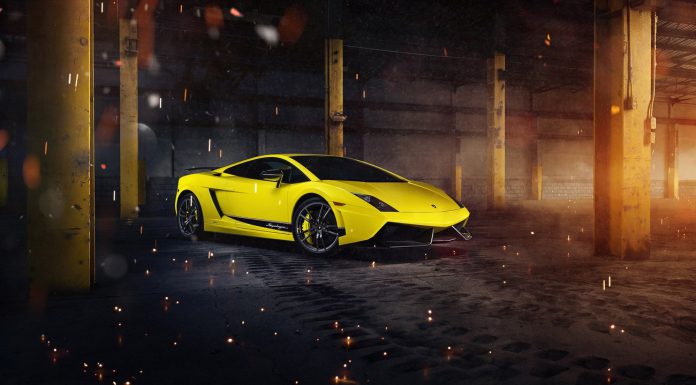 Having brought you a very bright green chrome wrapped Lamborghini Gallardo LP570-4 Superleggera, it is our pleasure to bring you yet another unique Gallardo Superleggera. This beautiful car has not been wrapped but is the one off Giallo Tenerife Lamborghini Gallardo LP570-4 Superleggera and gosh does it look amazing!
The car certainly stands out and wear it's unique finish like only a Lamborghini can! The car resides in Baton Rouge, Louisiana, is entirely standard but that sure is no bad thing as it is a lighter and more powerful version of the LP560-4. Using carbon fiber and other lightweight materials, the team at Sant'Agata managed to strip out an impressive 70kg from the car.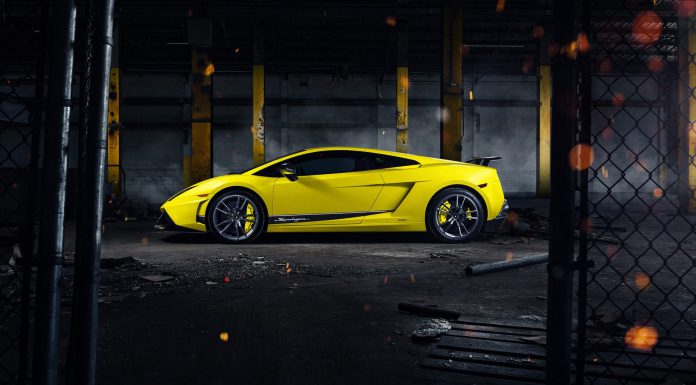 As for the engine, 570 bhp is produced at 8,000rpm, with torque curve peaks at 540 Nm (398.3 ft-lbs) at 6,500 rpm. The minimal gain was achieved through careful ECU programming. Obviously performance figures are important for a car like the Superleggera and it does not disappoint, zero to 100 km/h can be achieved in just 3.4 seconds, 0 to 200 km/h in 10.2 seconds and the top speed is 325 km/h (202 mph).
These jaw-dropping images have been captured by Webb Bland for NotBland Photography, it is clear that a lot of time and effort has gone into the photos and their spectacular quality reflect this!
Stay tuned with GTspirit for a full collection of the images soon!