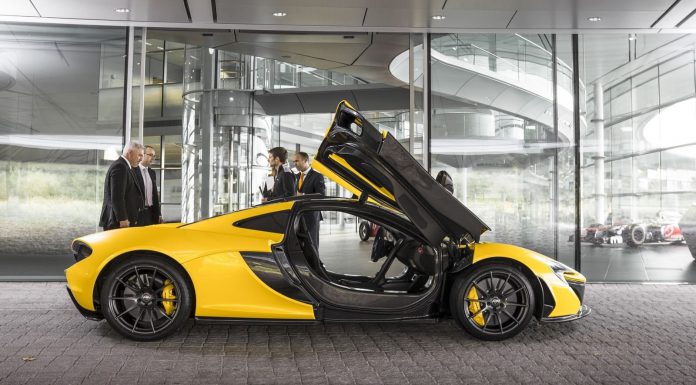 The McLaren P1 is a car from the next generation of Hybrid drivetrain hypercars. It should provide us with an insight into the future of performance vehicles. As the first customer car is delivered to a lucky UK owner, the British marque have released the P1's official performance figures. Do brace yourself as the figures are, as you would expect, remarkable!
The figures show that the third model in the range accelerates to 100 km/h in a stunning 2.8 seconds, 200 km/h in a scarcely believable 6.8 seconds, and 300 km/h (186 mph) in just 16.5 seconds.
Under the carbon fiber hood is a twin powerplant generating an astronomical combined output of 903 bhp. It gets a very efficient 3.8-litre twin turbo V8 petrol engine and a lightweight electric motor. The remarkable acceleration, delivered as a result of the instant torque offered by the electric motors and the optimized turbos, results in the hand-built car reaching 300 km/h in just 16.5 seconds. This is a staggering 5.5 seconds faster than the legend that is the McLaren F1. Top speed is electronically limited to (just!) 350 km/h.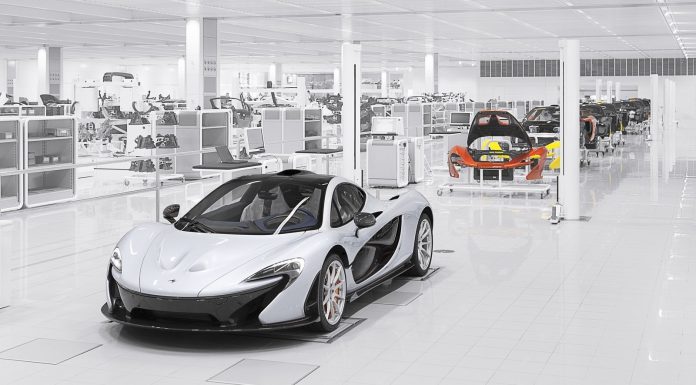 In spite of these astonishing figures, the P1 still returns 34.0 mpg (8.3 l/100km) on the EU combined cycle, with CO2 emissions of a mere 194 g/km. The electric motor offers a reasonable range of 11 km in full electric mode on the NE cycle, which sees emissions drop to zero.
The P1 is just as impressive at slowing down as it is accelerating. Extreme levels of performance as provided by the bespoke Akebono system that is unique to the P1. The specially formulated carbon ceramic discs, which are coated in silicon carbide, can bring the P1 to a stop from 100 km/h in an extremely short distance of just 30.2 metres. This is even more impressive considering the recognised stopping distance from 100km/h is more than three times the distance at 102 meters. Truly phenomenal.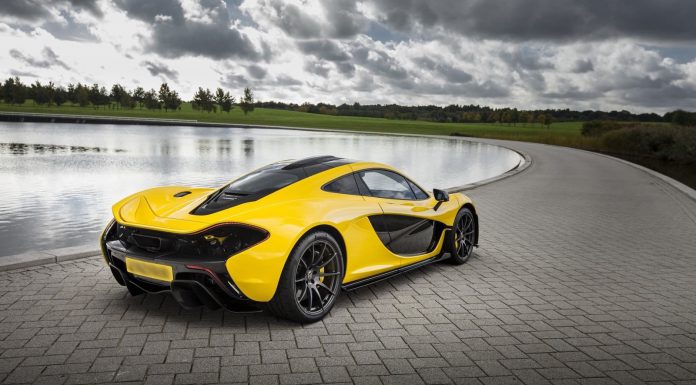 As we mentioned above, the very first customer car has been delivered with the official handover taking place at the company's headquarters in Woking, England. The first car is finished in a striking Volcano Yellow body colour with a contrasting visual carbon fibre accent.