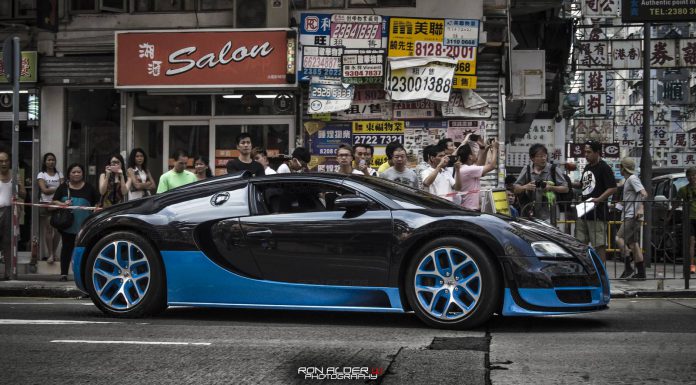 Following recent filming for Michael Bay's upcoming action flick in Chicago and Detroit, filming for Transformers 4 has shifted to Hong Kong and Ron Alder W Photography was on hand to take the following photos for GTspirit!
During filming in the traditional Chinese town, the star of Transformers 4 Mark Wahlberg was spotted alongside his co-stars with the film's director, Michael Bay also being captured on set. However, most importantly for us, some of the best cars in the world set to star in the latest Transformers movie made the long journey half way around the world.
Most significantly, the blue Bugatti Veyron Grand Sport Vitesse was on set alongside the bright green Chevrolet Corvette Stingray. Additionally, the stunning Chevrolet Camaro Concept acting as Bumblebee was also on set. In addition to these stars, a number of massive trucks were also on set alongside a duo of Audi S8s.
Plot details about Transformers 4 are still a tightly kept secret, but it's great to see that just like the previous Transformers films, the fourth instalment is being filmed all over the world.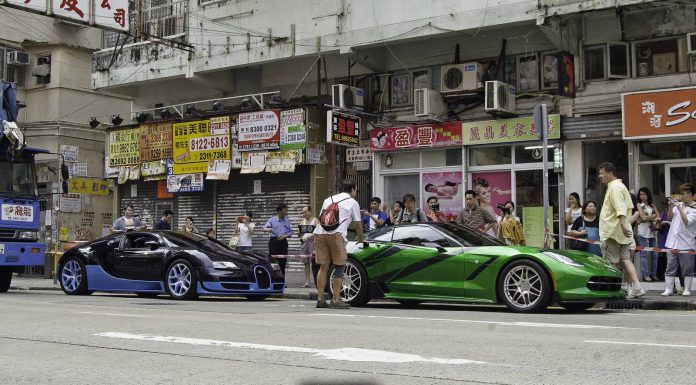 Reports recently emerged suggesting that Michael Bay was actually attacked by a small group of thugs asking for money in Hong Kong. Fortunately, Bay escaped the frightening scene and was able to carry on filming.