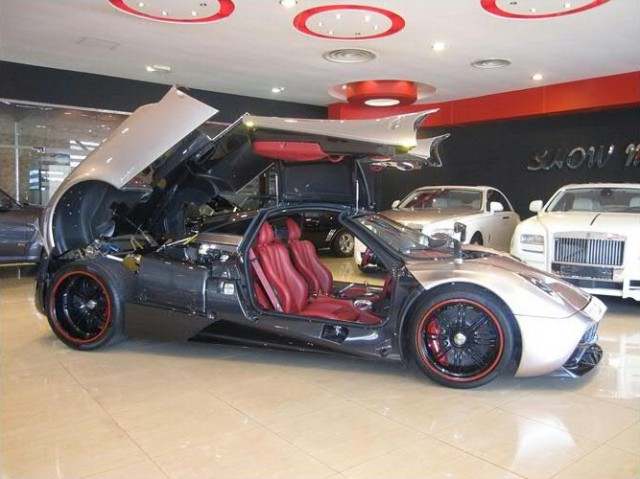 The Pagani Huayra. A true hypercar with an AMG-built 6.0 liter V12 at its heart, producing an outrageous 730 hp. It launches to 100 km/h a mind bending in 3.2 seconds and will carry on to a monumental 378 km/h! GTspirit recently drove the Pagani Huayra on both road and track (as you can see in the gallery below). We struggled to comprehend how spectacular this car is, not only to look at but to drive.
The Huayra is a car that rivals the Bugatti Veyron in pace but retains the meticulous attention to detail and insane level of perfection that only Pagani know how to achieve. The interior is a masterpiece, after spending hours admiring the exterior and the awesome adjustable aero flap, you can spend days fiddling the beautifully crafted knobs and dials on the inside.
The Track Pack translates an extra batch of front-end downforce courtesy of a revised front splitter, of course finished in carbon fiber. This Pagani Huayra has it fitted as you can see from the photos!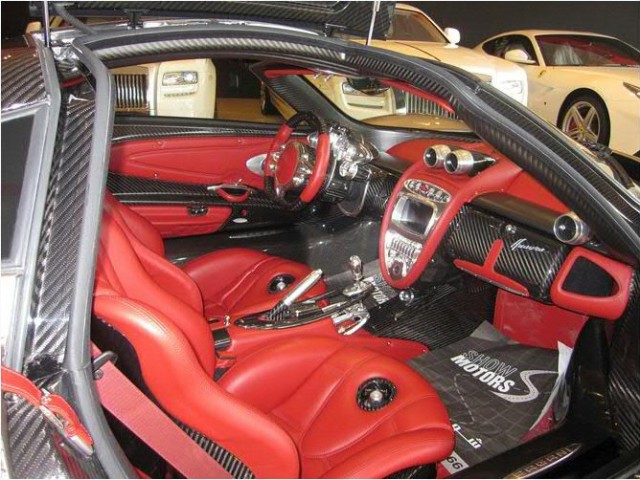 The car you see photographed is a brand new 2013 Track Pack Pagani Huayra and is for sale at Show Motors, Dubai. Details including the price are not disclosed but expect the car to be priced around the €1.6million mark, a substantial amount of money but for a serious engineering masterpiece! View the advertisement here.