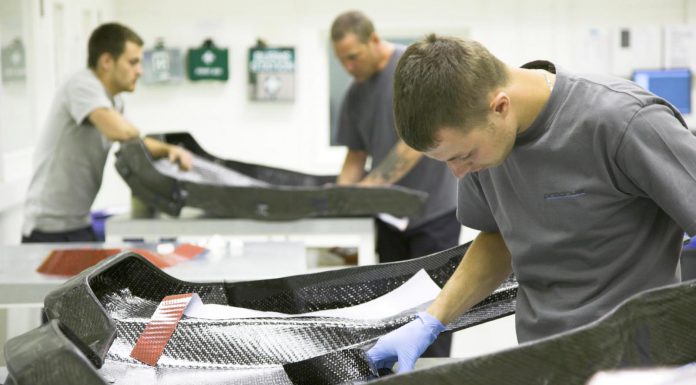 Following Prodrive's recent announcement that a $23.9 million order had been placed for carbon fiber, the talk of the town was that Aston Martin had placed the order possibly for a new supercar jointly developed with AMG.
However, in order to quell the speculation, McLaren has confirmed that it's the company which placed the massive carbon fiber order which will force Prodrive to employ 40 additional technicians. Unsurprisingly, the carbon fiber is being used in the construction of the range-topping McLaren P1 supercar.
While it's disappointing that a new carbon fiber heavy supercar isn't in the works from Aston Martin, it's hardly surprising as its AMG partnership isn't set to yield results for a few years to come. By comparison, the McLaren P1 is set to be a market redefining supercar and much more advanced than any Aston Martin could be at the moment.
A number of tech features make the McLaren P1 a very fast car. Cutting straight to the figures, the McLaren P1 will travel from zero to 100km/h in less than 3 seconds, zero to 200km/h in under 7 seconds, and zero to 300km/h in no more than 17 seconds. This is thanks, in part to the Instant Power Assist System (IPAS) which is essentially KERS, for road cars. Putting the 300km/h statistic into perspective, this is 11 seconds faster than the legendary McLaren F1 road car. Top speed is electronically limited to 350km/h.