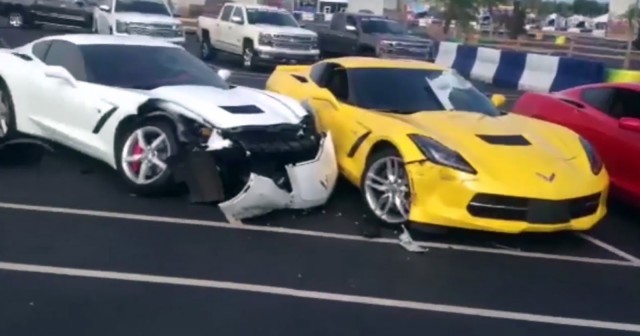 Two 2014 Chevrolet Corvette Stingrays have been damaged at a test drive event held in Texas after a man behind the wheel of a 2014 Impala crashed into them.
Details about the incident are still a bit fuzzy at this stage, but it's believed the 2014 Impala driver was reversing the American sedan during a test drive before hitting two of three Corvettes parked next to each other with quite a lot of force.
According to an eyewitness, the person responsible for the crash had special needs and walked away with no fines or charges for the damage caused.