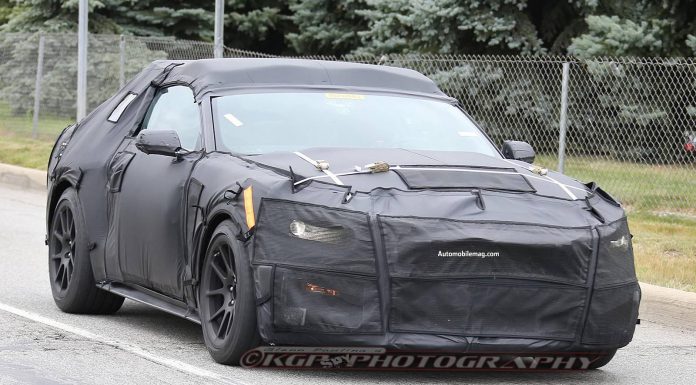 Reports have emerged suggesting that the 2015 Ford Mustang will be revealed to the public in December and that the very first private previews will commence as soon as next week.
Reuters reports that a select few auto writer's will be among the very first to see the new Mustang in previews held at the company's Dearbon headquarters early next week. Unsurprisingly, all those invited have agreed not to reveal details about the next-gen Mustang until its official debut in December, but details are almost assured to leak out from the event.
If details don't leak however, we won't have to wait very long for the 2015 Ford Mustang to be covering magazines, websites and newspapers all around the globe. Set to debut a refined look as well as some new powertrains, the new Mustang certainly has a lot of hype to live up to.
For example, the 2014 Ford Mustang GT350 is predicted to be the first potent variant released. The new GT350 will feature larger wheels covering up some extremely ferocious drilled rotors. From the rear, the car will feature quad exhaust pipes transmitting the car's potent V8 burble. While the powertrain for the new Mustang GT350 hasn't been revealed, it's predicted to be a 5.0-liter until delivering over 500hp.
[Via Automobile Magazine and Reuters]