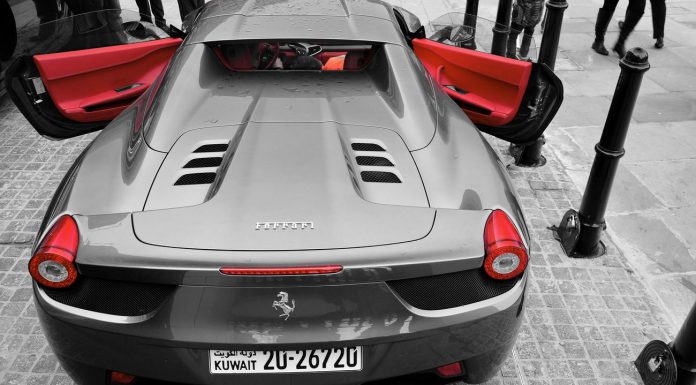 The Ferrari 458 Spider offers all the thrills and excitement of the Coupe combined with an open top experience that is dominated by the raw howls, crackles and pops the are produced by one of the best V8's every built that is linked to one of the best transmissions ever built! All of this goodness with minimal compromise, the only thing we could think of was that the V8 is no longer visible and the slightest flex is felt when really pushing the car to the its limits on a racetrack. Let's be serious though, who would want to set lap times when you can do what Ferrari's test drivers did in the video below!
[youtube]http://youtu.be/jokMHAT4N9A[/youtube]
Back to that spectacular engine and drive train. The Ferrari 458 Spider features the same 4.5-liter V8 engine as the standard Ferrari 458 Italia and therefore produces an equal 570hp. Despite weighing slightly more than the Ferrari 458 Italian coupe, the Spider still hit 100km/h in 3.4 seconds and has a lower top speed of 319km/h, surely still sufficient to tear up an mountain road and hear the roar of the cars brutal V8! It seems the 458 Spider is the perfect riviera cruiser and mountain road bruiser, a real Italian Stallion that will put a grin on your face, the wind in your hair and the most sensational sound into your bleeding ears!
This brilliant photo was captured by Zaid Hamid Photography in London.