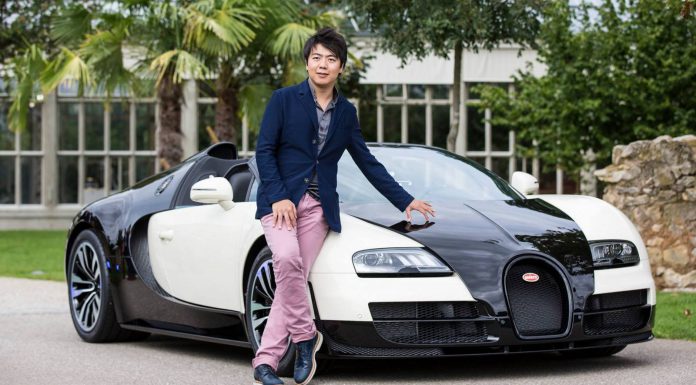 We've seen a number of special edition Bugatti Veyron's in the past few years. The spectacular Vitesse has had its fair share. In Monaco just last week we reported on the infamous 'L'or Blanc' style example and the epic World Record Car.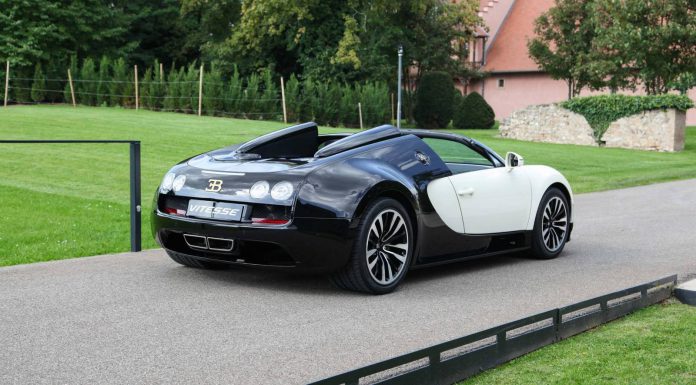 Yet another special edition Vitesse has surfaced. Lang Lang is a young classical musician who is world known such to the extent that Bugatti has dedicated a car to him and his piano! The color scheme of this Bugatti Grand Sport Vitesse with 1200hp is inspired by the colors of a concert grand piano and the Type 57 Atalante. The color split with its black tinted carbon fiber and the white paint.
The door panels are covered in white leather with black contrast stitching that remind of 'note lines'. The EB badge on the steering wheel and the center-clasp steering wheel 12 o'clock are all gold-plated inspired by grand concert pianos. The center console has a black piano paint finish, even the fuel filler cap has been gold-plated! The Atelier where usually the Bugatti Veyron´s are build was converted to a concert location, for one night only to allow Lang Lang to perform next to the hypercar.