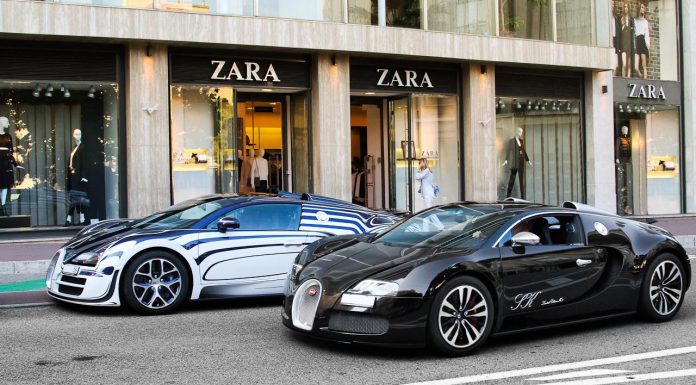 The Bugatti Veyron L'or Blanc was a one-off special edition car that was sold and sent to Saudi Arabia. The 987hp Grand Sport was seen touring Europe's famous cities last summer and I am sure you will agree, a very attractive car although questionably worth the €1.65 million price tag even for the unique car. A 1200hp Grand Sport Vitesse has now been spotted on Swiss plates with the matching L'or Blanc paint style that what inspired by light reflections of the cars rounded shape. Bugatti have not announced a 'L'or Blanc Vitesse' so it is thought that the owner of the worlds fastest roofless car had it specially commissioned for his/her car, no doubt at an astronomical price.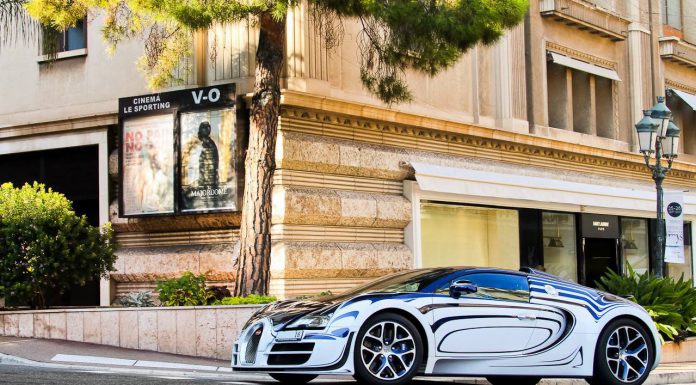 Monaco being Monaco meant that the unique Vitesse was not the only Veyron on the block. Another special-edition car, the Veyron Grand Sport SK No.1, was also seen driving in the principality. Details on what differs this car from the 'Sang Noir' special edition (yes do try and keep up!) are not really known other than that it is a Grand Sport version, although we can confirm the car was recently on sale for a staggering €1.2million!
Raphael Belly recently caught the two in action and sent us this fantastic gallery!
So which Bugatti would you choose?