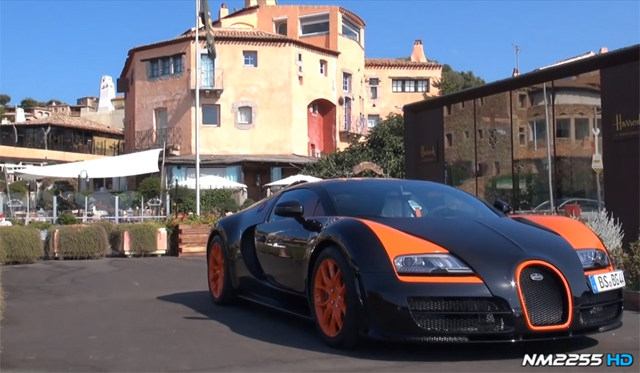 Having the opportunity to ride-in, let alone drive a Bugatti Veyron is for many, a once in a lifetime opportunity. Well, NM2255 on YouTube recently had the exclusive chance to go for a drive in a Bugatti Veyron Grand Sport Vitesse WRC!
[youtube]http://www.youtube.com/watch?v=2cXzWpShaHA[/youtube]
As a matter of fact, this is actually the car which set the record for the highest top speed in a production convertible reaching 408.84km/h earlier this year. The following video includes some insane revs and brutal accelerations!